Job interviews can be stressful. There is no shortage of people who experience job interview anxiety. It's completely understandable and common.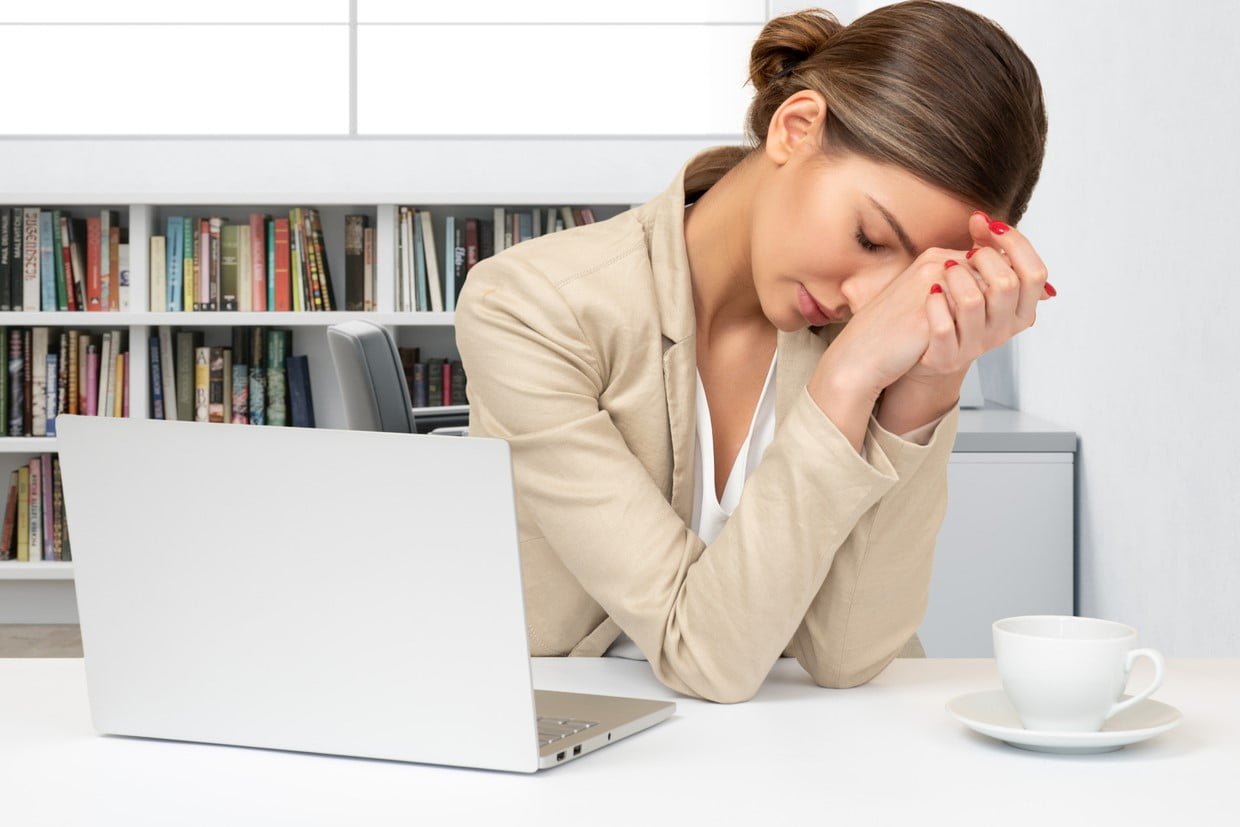 While there is a lot of focus on how a candidate feels before an important job interview, interviewers can get nervous too! They feel the pressure of hiring the right candidate for the job. No one wants to make a hiring mistake.
Whether you are the one asking the questions or answering them, you need to know how to prepare for an interview to have a successful experience. Our recruiters have some tips to help you get rid of your anxiety before your next interview.
How to Get Rid of Nerves Before an Interview
Try out the following to get your job interview anxiety under control:
Prioritize preparation: A lot of people's nervousness is caused because of unknowns. Do what you can to eliminate this. Setting aside ample time to prepare for the interview can alleviate a lot of your fears and anxiety.
Practice: Whether you are the interviewer or interviewee, practicing your questions and responses can help you feel more comfortable.
Minimize the unknowns: Make sure you are clear where you are meeting, verify the time, and read up on who you are meeting with. If the interview is online, do a trial run to make sure you know how to use the interview technology. Choose your interview attire in advance and make sure everything is clean and ready to go. Handling the minor details can help put your mind at ease.
Mind your thoughts: Negative thoughts are bound to run through your mind. What if you make a mistake? What if you say something wrong? Recognize these negative thoughts and concerns and remind yourself of the positive aspects of the situation. There is a reason you were called for an interview. Remind yourself of the positive aspects of the situation.
Try meditation and breathing exercises: A few conscious and focused deep breaths can do a lot to calm your nerves. If you feel tension, take a few minutes to stop what you are doing and just focus on your breathing. Simple meditation exercises can calm your mind and your nerves.
Decompress the day before: Try to prepare for the interview well in advance. The night before should be time for a review, not cramming. Doing something you enjoy will help you relax. Perhaps it's reading a book, getting in a good workout, or having a chat with a friend.
Get More Job Interview Advice on Our Blog
5 Job Interview Questions Employers Use to Assess Whether You're a Self-Starter
End on a High Note. How Top Ranked Candidates Close a Job Interview
How Much Is TOO Much to Share in a Job Interview?
IQ PARTNERS is an Executive Search & Recruitment firm supporting clients across the country. We help companies hire better, hire less & retain more. We have specialist teams of recruiters in Executive Search / Board & C-Suite, Technology, Media, Digital & Marketing, Accounting & Finance, Financial Services & Insurance, Cannabis, Startup, Data Science, Consumer, eCommerce & Retail, Operations & HR, Manufacturing, Supply Chain & Engineering, Legal & Professional Services, Pharmaceutical & Life Sciences, Non-Profit & Sustainability, and Sales. Click here to view current job openings and to register with us.