Any executive search professional in Toronto will tell you that hiring for an executive position is a big decision. Those working at the executive level have more influence and can have a bigger impact overall on the direction your company will take in the future. Make a poor hiring decision, and you could set the company back. Hire the right person, and you could see the company thrive.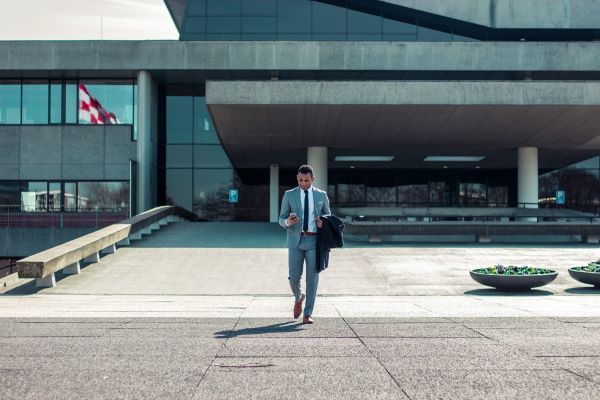 There is a certain standard you should strive to meet when assessing candidates at this level. You need to clearly define a list of non-negotiables – traits all candidates must have even to consider hiring them. This goes beyond skills and experience. It's about who the person is professionally and personally. 
Even if you are thinking about hiring someone who will be taking an executive role for the first time, you can groom them and help them grow into the role. Skills can be taught and experience can be gained.
Our executive search team in Toronto recommends looking for the following non-negotiables when interviewing candidates for executive positions:
Drive and ambition
You want people at the executive level to have a higher-than-normal drive and ambition to succeed. This is often reflected in what they have accomplished to this point in their career. Look for candidates who are motivated to keep moving forward and not just content with where they are now. 
Respect
Respect is something that can often get overlooked as a criteria when assessing candidates for a job, but it's one of the most important traits you want your people to possess. How people treat others can have a big impact on your company culture. If your people respect each other, you can create a more inclusive environment that promotes new ideas and innovation. 
Commitment
You want people who make a commitment and stick to it. You want to hire an executive who joins your organization and is dedicated to seeing things through the long term. When you have people like this, it can bring greater stability to the organization and ensure you can see projects and initiatives through to the end with minimal disruption. 
Hiring executives with drive, respect, and commitment can help foster a strong work environment for your people. 
Read More About Executive Search in Toronto
How to Identify Top Executive Talent in an Interview
3 Strategies to Recession-Proof Your Business
Here's 5 Top Things Recruiters Look for When Hiring Executives
IQ PARTNERS is an Executive Search & Recruitment firm supporting clients across Canada and internationally. We help companies hire better, hire less & retain more. We have specialist teams of recruiters in Executive Search / Board & C-Suite, Technology, Media, Digital & Marketing, Accounting & Finance, Financial Services & Insurance, Startup, Data Science, Consumer, eCommerce & Retail, HR, Manufacturing, Supply Chain & Engineering, Construction & Engineering, Legal & Professional Services, Pharmaceutical & Life Sciences, and Sales. Click here to view current job openings and to register with us.