There are a lot of considerations that go into writing a solid resume. You need to consider your education, experience, and skills. Then you also need to consider things like resume length, formatting, scanability, keywords, and the need for your resume to pass applicant tracking system scans.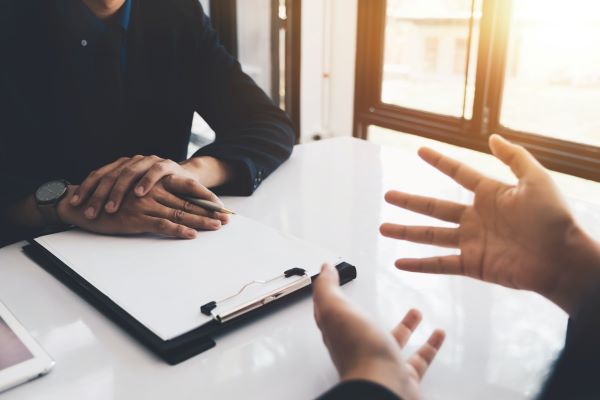 One of the most challenging is encapsulating your professional experience succinctly. What should you include? what should you leave out? And how far back should your resume go?
When deciding how far back to go on your resume, it's generally recommended to focus on the most relevant and recent experience. While there is no hard and fast rule, here are some guidelines from our legal recruiters in Toronto to consider:
How far back should your resume go? It depends
The amount of professional experience you should include in your resume depends on where you are in your career. You'll focus more on education and relevant skills earlier in your career. Whereas more seasoned professionals will focus more on experience.
Entry level
If you have less than 5 years of work experience, you'll likely want to include all your work experience. The reality is you may be looking for ways to look like you have more experience, not trying to cut it back. To fill out your experience, you can include summer jobs, part-time employment, and internships. You can also include special projects you've worked on.
Mid-level
Mid-level professionals with around 10 years of experience may need to start thinking about how much experience to include. This is particularly the case if you've worked a variety of jobs and moved around a bit. The important consider here is relevance. You don't need to include things like your part-time job in high school. Include relevant roles dating back to your first "real" job.
Senior and management level
As a professional with over 15 years of experience, you've likely built up a long list of credentials. Your resume may need some trimming and refining. Your recent and relevant experience is what hiring managers are most interested in seeing. Plus, if you go too far back, you could risk being discriminated against because of your age. So, try to keep your list of experience around 5 roles. And only go into detail on the top 3 roles.
Use the 10-15 year rule
Our recruiters recommend including the last 10-15 years of your work experience on your resume. This allows you to highlight your most recent and relevant accomplishments and positions. It can also provide hiring managers with an outline of their career growth and progression.
Other important resume writing tips are still relevant:
       

Tailor your resume to the job

       

Choose the most relevant experience

       

Include your top milestones

       

Keep your resume concise and to the point

       

The older the job, the less detail you need to provide
Using these tips can help you craft a strong and concise resume that is targeted toward the types of jobs you want to interview for.
More Expert Resume Writing Tips
Why Your Resume Is Holding You Back From Getting the Job You Want
3 Creative Ways to Address Gaps in Your Resume
The Top 5 Problems With Your Resume You're Likely to Miss
IQ PARTNERS is an Executive Search & Recruitment firm supporting clients across Canada and internationally. We help companies hire better, hire less & retain more. We have specialist teams of recruiters in Executive Search / Board & C-Suite, Technology, Media, Digital & Marketing, Accounting & Finance, Financial Services & Insurance, Startup, Data Science, Consumer, eCommerce & Retail, HR, Manufacturing, Supply Chain & Engineering, Construction & Engineering, Legal & Professional Services, Pharmaceutical & Life Sciences, and Sales. Click here to view current job openings and to register with us.