Did you know that more than half of employees are not engaged (quiet quitting) and about half of candidates intend to leave their current role when they find the right role? Also, the majority of candidates think this is a good time to find a job. These are some of the concerning findings for employers from the annual  State of the Global Workplace: 2023 Report by Gallup.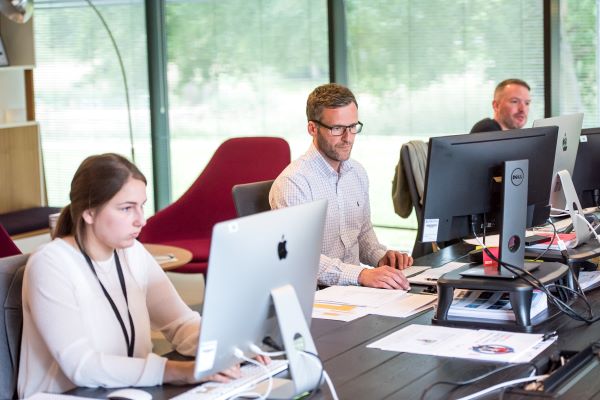 According to the report, workers in the United States and Canada have the highest regional percentage of daily stress, the highest regional percentage of female employees who experience high daily stress, and the second highest regional percentage of employees who say now is a good time to find a job.
Translation – people are stressed, burned out, checked out, and looking for a new challenge. Below our executive search experts in Toronto will highlight the key findings:

Employees are not engaged
More than half of people are practicing quiet quitting and are less engaged in their job. According to the report, 52% of employees are quiet quitting in Canada and the U.S. The good news is this is 7% lower than the global average (59%).
Then there are employees who are actively disengaged or loud quitting. 17% of people in Canada/U.S. and 18% globally.
Close to half of employees intended to leave
47% of workers in Canada/U.S. are watching for or actively seeking a new job. This is half of your workforce! Again, this is lower than the global number (51%). Here is a breakdown of people intended to leave by demographics:
       

Gender

: 48% of males and 46% of females are looking.

       

Age

: 56% of those under 40 are looking. 40% of those 40 and over are looking.

       

Job level

: 44% of management-level employees are looking. 48% of other employees are looking.

       

Work location

: 48% remote, 50% hybrid, and 47% on-site workers are looking.
What does this mean for employers?
People are less engaged and more willing to leave your organization. Our Toronto executive search experts encourage employers to take these numbers seriously and consider new programs and incentives to re-engage your workforce before you lose them.
More Executive Search Advice
The Rise of "Quiet Quitting" & 6 Signs to Know If Employees Are Doing It
"Quick Quitting" Is on the Rise, but is Job Hopping a Good Career Move?
Want to Know Why Your Best People Quit? 4 of the Most Likely Reasons
IQ PARTNERS is an Executive Search & Recruitment firm supporting clients across Canada and internationally. We help companies hire better, hire less & retain more. We have specialist teams of recruiters in Executive Search / Board & C-Suite, Technology, Media, Digital & Marketing, Accounting & Finance, Financial Services & Insurance, Startup, Data Science, Consumer, eCommerce & Retail, HR, Manufacturing, Supply Chain & Engineering, Construction & Engineering, Legal & Professional Services, Pharmaceutical & Life Sciences, and Sales. Click here to view current job openings and to register with us.