Is it just us or have there been a lot of different versions of things being done quietly in recent times? First, there was quiet quitting, then there was quiet firing, and then quiet hiring. Now, our legal recruiters have caught wind of another trend that is on the rise – quick quitting. 
With talent scarcity and organizations having challenges finding good people to fill open roles, many are seeing this as an advantage in their favour. It's become a candidate market in many industries. 
Below, our legal recruiters will explain the concept of quick quitting and if it's a good move for your career.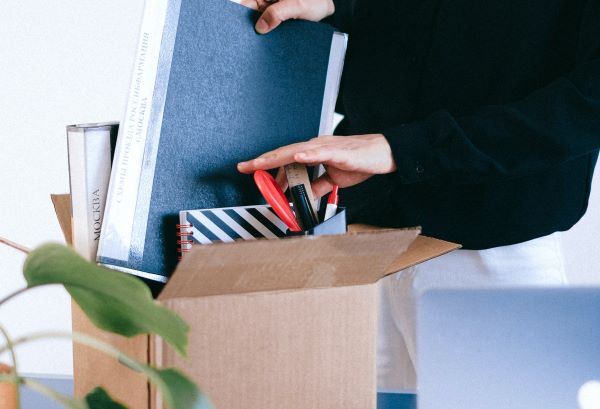 What is quick quitting?
Quick quitting is the act of taking a new job and then quitting within the first year. Some may refer to this as a form of job hopping. 
For some, quick quitting is a result of starting a new job, realizing they don't like it or it's not what they thought it would be, and then moving on. They don't try to stick it out. 
For others, it can be a case of starting a new job only to come across a better opportunity shortly after starting. It's an opportunist play to get further ahead in their career. 
Quick quitting is on the rise
Instances of people choosing to exit a job within a year of starting are on the rise according to U.S Industry data from LinkedIn. 
"The short tenure rate, or STR, which measures the fraction of positions that end after being held for less than a year, has increased across industries over the past couple of years, according to a new analysis from LinkedIn's Economic Graph team."
They add, "Short tenures started a growth spell in August 2021 that peaked this past March when the STR was up 9.7% year-over-year. Today, workers are still leaving their roles more quickly than last year, but that growth has been slowing."
This trend is happening across many industries. Here's a summary of the increases by industry
Arts and Recreation – 11.63% 

Technology, Information and Media – 10.48%

Administrative and Support Services – 8.87%

Financial Services – 5.62%

Professional Services – 4.49%

Transportation, Logistics, Supply Chain and Storage – 4.15%

Wholesale – 1.61%

Manufacturing – 1.23%
There are only a few industries that are not experiencing this trend – construction, real estate, retail, and health care. 
Is quick quitting a good career move?
Should you be job hopping? It depends on your circumstances. The case can be made for both its advantages and disadvantages. There is no doubt it can help lead to higher compensation, improve your title and help you progress your career. It's also a good option if you find yourself in poor work conditions and an unfavourable situation. 
But as they say, you can have too much of a good thing. If you try to jump around too much, it could come back to bite you in the future. So, proceed with caution. Quick quitting once, or even twice, might be okay. If you make a habit of it, you could become viewed as unreliable and a candidate who is unlikely to stay long-term if hired. 
More Insights From Our Legal Recruiters and Headhunters
Google's "Quiet Hiring" Is the Antidote to "Quiet Quitting" for Employers
You've Heard of "Quiet Quitting" but What About "Quiet Firing"? 10 Signs It's Happening to You
The Rise of "Quiet Quitting" & 6 Signs to Know If Employees Are Doing It
IQ PARTNERS is an Executive Search & Recruitment firm supporting clients across Canada and internationally. We help companies hire better, hire less & retain more. We have specialist teams of recruiters in Executive Search / Board & C-Suite, Technology, Media, Digital & Marketing, Accounting & Finance, Financial Services & Insurance, Startup, Data Science, Consumer, eCommerce & Retail, HR, Manufacturing, Supply Chain & Engineering, Construction & Engineering, Legal & Professional Services, Pharmaceutical & Life Sciences, and Sales. Click here to view current job openings and to register with us.