Money. It's something that will always be part of the recruitment conversation.  Salary has been talked about a lot more recently considering our current economic circumstances. Inflation has called into question if people are being compensated enough and whether or not the standard cost of living wage increases are enough right now. 
Our executive search team in Toronto has had many conversations with employers about this very topic. How much you choose to pay your people can and will have an impact on your ability to recruit the best people and keep them for the long term. 
Do you pay your employees enough? Below our executive search recruiters will give you a short list of telltale signs you're underpaying your employees: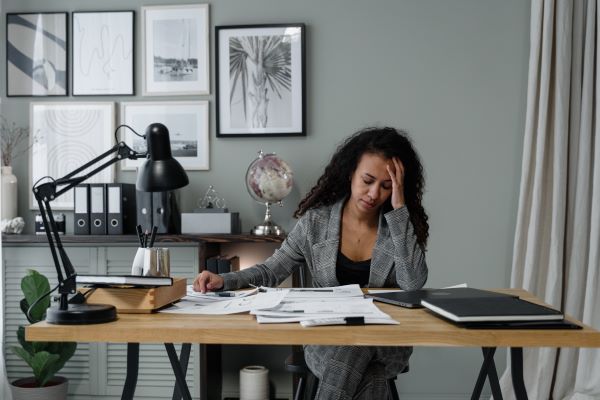 Sign 1: You struggle to attract top talent – people don't want to work for your company
Money is always something people are going to look at when considering working for an organization. If you don't get as many applicants as you think you should or you're not getting enough qualified candidates, it's a sign that your compensation offer is underwhelming. 
Check the market research to see where you compare with your top competitors. If you are offering compensation on the lower end, you'll struggle to attract top people.  
Sign 2: People are leaving
Candidates are willing to be loyal but only to a certain degree. If you are unwilling to compensate your best performers well, they will leave when there is an opportunity to make more elsewhere. 
If you have a retention issue, try to identify to root cause of this. You may be saving on lower salaries, but higher turnover rates and the need to continually hire replacements will cost your business more money long term. 
Sign 3: People make comments about the company being cheap
If there is an underlying feeling that the company is cheap or doesn't pay people enough, this is a sign that people actually feel this way. This idea is rooted in truth. Employees are likely having these conversations and feel as though they should get paid more. When people feel underpaid, they will be less motivated to put in a full effort. As a result, you could have lower production and productivity. 
Get More Advice From Our Executive Search Team In Toronto
Know Your Worth: How a Recruiter Can Help You Figure Out What Your Salary Should Be in a Hot Market
Jobs That Increased Entry Level Salary Last Year
In an Interview, When Is the Ideal Time to Negotiate Salary?
IQ PARTNERS is an Executive Search & Recruitment firm supporting clients across Canada and internationally. We help companies hire better, hire less & retain more. We have specialist teams of recruiters in Executive Search / Board & C-Suite, Technology, Media, Digital & Marketing, Accounting & Finance, Financial Services & Insurance, Startup, Data Science, Consumer, eCommerce & Retail, HR, Manufacturing, Supply Chain & Engineering, Construction & Engineering, Legal & Professional Services, Pharmaceutical & Life Sciences, and Sales. Click here to view current job openings and to register with us.