Having a diverse and inclusive organization is paramount today. When most people talk about diversity and inclusion, ageism often gets less attention, when in fact 63% of older adults feel they've been treated unfairly based on their age.
The reality is that workplace demographics are shifting, with baby boomers working longer than previous generations. With age comes experience, and while many industries embrace maturity and wisdom, like Healthcare for example, many more bias toward younger candidates.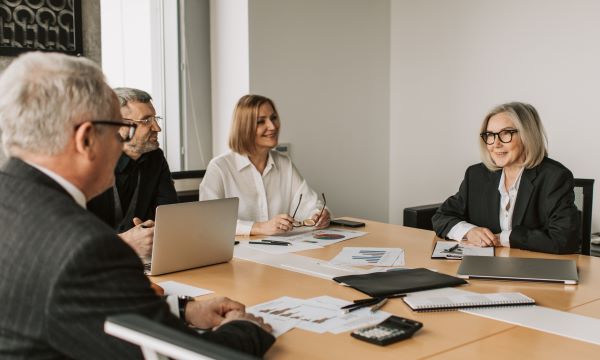 Why Hiring Older Candidates Is An Advantage
Extensive Experience
Older candidates often bring a wealth of knowledge and experience to the table. They have likely spent many years in their respective fields, acquiring valuable skills and insights along the way. This experience can translate into better decision-making, and problem-solving abilities, and the ability to mentor and guide younger team members.
Professionalism and Maturity
Older candidates often possess a higher level of professionalism and maturity. They have typically encountered various work situations and have developed strong interpersonal skills. Their ability to navigate complex workplace dynamics and handle conflicts effectively can contribute to a more harmonious and productive work environment.
Stability and Commitment
Older candidates tend to exhibit greater stability and commitment to their careers. They have often established a solid track record of loyalty and longevity in previous roles, which can be indicative of their dedication and reliability. Hiring individuals who are committed to staying with your company long-term can help reduce turnover and maintain a stable workforce, improve morale, and foster strong company culture.
Strong Work Ethic
Older candidates are often associated with a strong work ethic. Having grown up in a different era, they may have been exposed to different work values and principles, such as loyalty, perseverance, and a focus on quality. This work ethic can translate into consistent productivity and a dedication to delivering results.
Diverse Perspectives
Age diversity in the workplace brings a range of perspectives and ideas. Older candidates can offer insights based on their unique experiences, which can complement the perspectives of younger team members. This diversity of thought can foster creativity, innovation, and better decision-making within the organization.
Mentoring and Knowledge Transfer
Older candidates can serve as mentors and provide guidance to younger employees. Their experience and wisdom can help nurture the talent within your organization and contribute to the professional growth of your team members. Mentoring relationships can also facilitate the transfer of specialized knowledge and skills, benefiting the company as a whole.
Our Advice When Recruiting And Hiring Older Candidates
As a diversity, equity, and inclusion (DEI) organization we counsel clients to:
Be aware of your own unconscious bias

Don't make assumptions about candidates

We use data when discussing target candidate profiles with clients. For example, research indicates that multigenerational workforces are not only more productive but have less turnover than those without age diversity
Get More Advice From Our Marketing Recruiters
How to Overcome Ageism When Applying for Jobs
10 Signs of Ageism in the Workplace
4 Ways to Combat Ageism in Your Job Search
IQ PARTNERS is an Executive Search & Recruitment firm supporting clients across Canada and internationally. We help companies hire better, hire less & retain more. We have specialist teams of recruiters in Executive Search / Board & C-Suite, Technology, Media, Digital & Marketing, Accounting & Finance, Financial Services & Insurance, Startup, Data Science, Consumer, eCommerce & Retail, HR, Manufacturing, Supply Chain & Engineering, Construction & Engineering, Legal & Professional Services, Pharmaceutical & Life Sciences, and Sales. Click here to view current job openings and to register with us.