We all know that LinkedIn is the top social platform for professionals. It's the place you go to network with people in your industry and connect with former classmates, colleagues and recruiters. It's the site you use when you are looking for a job, want to search job listings and identify potential employers. But, it's not the only social platform you can use when looking for a job.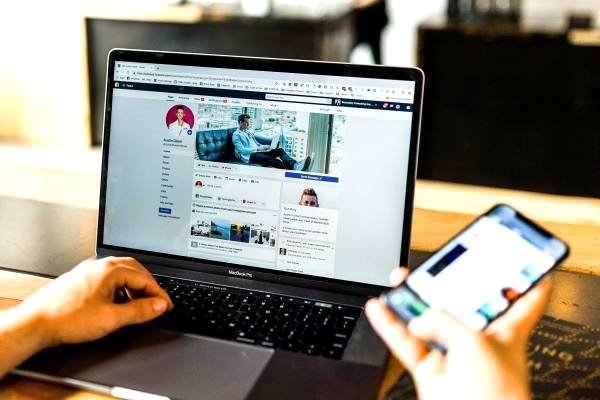 "Social media platforms can offer a great way to build your personal brand, as well as showcase your creativity, personality, and professional skills; and that's just the tip of the iceberg. There are loads of other ways you can use social media to stand out in a competitive job market and take the next exciting step in your career," says Andrew Fennell on Fast Company.
There are countless social platforms online. Learning how to use them to leverage your job search could help you uncover even more career opportunities. Below are some tips from our healthcare recruiters for how to leverage non-LinkedIn social platforms to find a job:
Research potential employers and learn about the cultural fit
You can learn a lot about a company's culture by what they post on social media. Take a look at what companies are posting on Twitter, Instagram, Facebook, and Tik Toc. This will provide you with some much need insights and help you determine if it's a company you want to work for.
Leverage social media to find job ads
In an effort to find top talent, many companies are expanding where and how they post job ads. An increasing number of companies are posting ads and creating posts to get more eyes on ads. So, this creates another resource for you to identify potential opportunities to pursue.
Become a more efficient and effective job hunter
Social media is a great source of information. If you want to create the best resume, application and candidate package possible, you need to stay up-to-date with the latest trends. So, use social media to get tips and advice that can help you improve your candidacy.
Create awareness for your personal brand
Having a strong presence in your industry can make it much easier for you to find new career opportunities. It starts with having a strong personal brand. You can leverage social channels to share important content and news, offer insights, and expand your professional network outside of LinkedIn.
Get More LinkedIn Tips From Our Healthcare Recruiters
3 Ways to Improve Your Chances of Getting Noticed by Recruiters on LinkedIn
7 Ways to Set Yourself Apart on LinkedIn
LinkedIn Etiquette: 6 Behaviours to Avoid On LinkedIn
IQ PARTNERS is an Executive Search & Recruitment firm supporting clients across Canada and internationally. We help companies hire better, hire less & retain more. We have specialist teams of recruiters in Executive Search / Board & C-Suite, Technology, Media, Digital & Marketing, Accounting & Finance, Financial Services & Insurance, Startup, Data Science, Consumer, eCommerce & Retail, HR, Manufacturing, Supply Chain & Engineering, Construction & Engineering, Legal & Professional Services, Pharmaceutical & Life Sciences, and Sales. Click here to view current job openings and to register with us.