Many people are still on the fence about AI. Some see it as a threat, while others see it as an opportunity to improve our lives. It has the potential to make us more effective and efficient as humans. With AI getting more attention in the media as of late, and with more people and companies testing out and implementing AI into the workplace, some are feeling uneasy.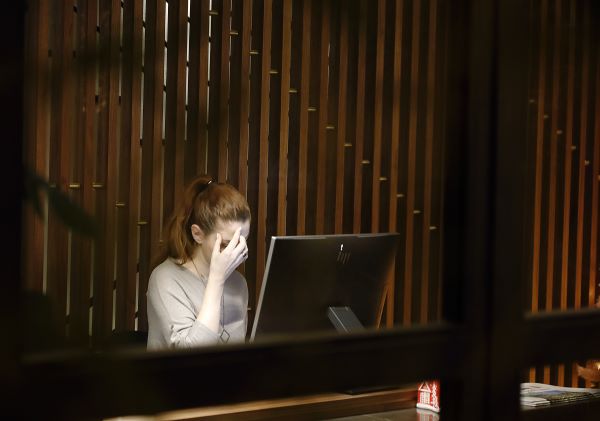 But the reality is AI can help us work better and create more balance in our lives. According to research by Accenture generative AI is projected to influence approximately 40% of individuals' working hours.
Traditional 9 to 5 work schedules just don't cut it these days. It's very challenging to create proper balance. But AI can help.
"With the aid of AI, flexible work schedules empower individuals to allocate dedicated time to personal endeavors like quality family moments, pursuing hobbies, or prioritizing self-care activities. By nurturing a more harmonious work-life balance, AI isn't just bolstering employee satisfaction and well-being but also improving productivity and overall job performance," says Asim Rais Siddiqui on  Entrepreneur.com.
How AI Can Help People Reduce Burnout And Improve Work-Life Balance
So, what can AI do specifically to help create more balance in our lives? Our recruiters create a list of the following ways it can help:
Intelligent Scheduling
AI-powered tools can assist in managing work schedules more effectively. By analyzing workloads, priorities, and deadlines, AI can suggest optimized schedules, allocate tasks, and even automate certain routine or repetitive tasks, allowing individuals to focus on more meaningful and high-value work.
Task Prioritization and Time Management
AI can analyze incoming tasks and help individuals prioritize them based on urgency, importance, and estimated effort. It can also provide reminders and notifications to ensure that critical tasks are not overlooked, helping individuals manage their time more efficiently and reduce stress.
Personalized Recommendations
AI can offer personalized recommendations for self-care and stress management based on an individual's behaviour and well-being data. This can include reminders for breaks, relaxation exercises, or even suggesting activities outside of work that promote a healthy work-life balance.
Virtual Assistants
AI-powered virtual assistants can help individuals offload administrative tasks, such as scheduling meetings, managing emails, or organizing documents. By handling these routine tasks, individuals can free up more time and mental energy to focus on important projects and personal activities.
Insights and Analytics
AI can collect and analyze data related to work patterns, productivity, and stress levels. By providing individuals with insights and analytics about their work habits, AI can help them identify areas of improvement, set realistic goals, and make informed decisions to maintain a healthy work-life balance.
Workload Distribution and Collaboration
AI can assist in distributing workloads more evenly among team members, ensuring that no individual is overwhelmed with excessive tasks. AI-powered collaboration platforms can optimize task allocation, facilitate effective communication, and promote teamwork, reducing the risk of burnout caused by excessive work demands.
More Job Search Tips From Our Toronto Software Recruiters
How You Can Help Employees Experiencing Burnout and Work-Related Stress
4 Realistic Ways to Beat Burnout and Stay Engaged
Try These AI 5 Tools to Help You Do Your Job Better
IQ PARTNERS is an Executive Search & Recruitment firm supporting clients across Canada and internationally. We help companies hire better, hire less & retain more. We have specialist teams of recruiters in Executive Search / Board & C-Suite, Technology, Media, Digital & Marketing, Accounting & Finance, Financial Services & Insurance, Startup, Data Science, Consumer, eCommerce & Retail, HR, Manufacturing, Supply Chain & Engineering, Construction & Engineering, Legal & Professional Services, Pharmaceutical & Life Sciences, and Sales. Click here to view current job openings and to register with us.