So, you have job interviews coming up. It's a hiring manager's time to evaluate talent and entice top talent to join the organization. While job candidates get most of the attention when it comes to what they should wear during the interview, what the interviewer wears is important too.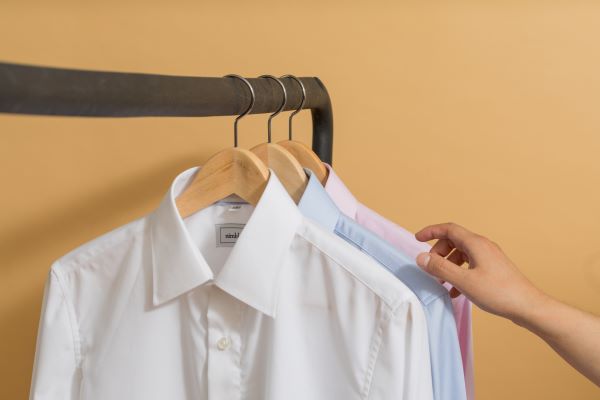 So, our healthcare recruiters thought we'd flip the script and look at this topic from the other side. What a hiring manager or job interviewer wears in an interview can be important, especially when you are trying to land top talent in your industry.
As a hiring manager, you are a representative of the organization. You need to make a good first impression and be a reflection of the company culture.
What Hiring Managers Should Wear To A Job Interview
To no one's surprise, here is what you should wear when interviewing job candidates:
Business Attire

: Hiring managers should generally wear formal business attire to project a professional image. This typically includes a well-tailored suit in a neutral colour such as black, navy blue, or gray.

Button-Down Shirt or Blouse

: A crisp, button-down shirt or blouse in a solid colour is appropriate for both male and female hiring managers. It should be neatly pressed and fit well.

Well-Fitted Trousers or Skirt

: Men should wear well-fitted dress trousers, while women can opt for a skirt or dress pants. The pants or skirt should be of an appropriate length and fit well.

Dress Shoes

: Hiring managers should wear dress shoes that are in good condition. Black or dark brown leather shoes are a safe choice and should be paired with dark-coloured socks.

Minimal Accessories

: Keep accessories to a minimum. A simple wristwatch and discreet jewelry, if any, can add a touch of elegance. Avoid excessive or distracting accessories.

Grooming and Personal Hygiene

: Pay attention to grooming and personal hygiene. Make sure your hair is neatly styled, your nails are clean and trimmed, and any facial hair is well-groomed.
What Hiring Managers Should NOT Wear To A Job Interview
Casual Attire

: Avoid wearing casual clothes such as jeans, t-shirts, sweatshirts, or sneakers. While some workplaces may have a more relaxed dress code, it's important for hiring managers to set a professional tone.

Revealing or Ill-Fitting Clothing

: Avoid clothing that is too revealing, tight-fitting, or ill-fitting. Clothing should be comfortable, professional, and appropriate for a business setting.

Casual Footwear

: Skip casual footwear such as flip-flops, sandals, or athletic shoes. Instead, opt for polished dress shoes that are appropriate for a professional environment.

Excessive Jewelry or Accessories

: While some accessories can enhance your outfit, too much jewelry or accessories can be distracting. Keep it simple and understated.
Remember, the goal is to dress professionally and project a competent and confident image. By adhering to these guidelines, hiring managers can create a positive first impression during job interviews.
Read More Articles By Our Healthcare Recruiters
Job Postings That Mention These 3 Things Receive Double the Applications
Does Looking Older Affect Your Career Success? 4 Reasons Why Appearance Matters
4 Realistic Ways to Beat Burnout and Stay Engaged
IQ PARTNERS is an Executive Search & Recruitment firm supporting clients across Canada and internationally. We help companies hire better, hire less & retain more. We have specialist teams of recruiters in Executive Search / Board & C-Suite, Technology, Media, Digital & Marketing, Accounting & Finance, Financial Services & Insurance, Startup, Data Science, Consumer, eCommerce & Retail, HR, Manufacturing, Supply Chain & Engineering, Construction & Engineering, Legal & Professional Services, Pharmaceutical & Life Sciences, and Sales. Click here to view current job openings and to register with us.