The summer slowdown is officially here. It's the time of the year when companies put hiring on hold or scale back. People are on vacation and companies are strategizing for the busy months ahead this fall. Even though you may see fewer job posts, there are still a lot of opportunities.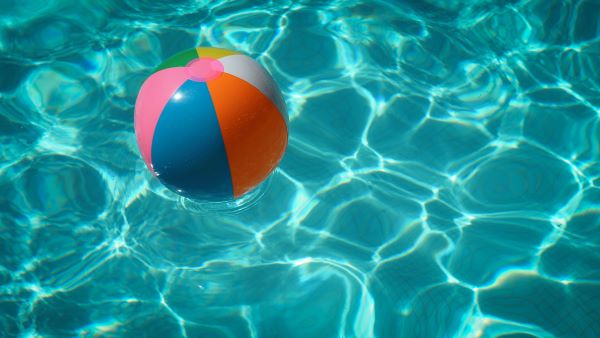 But with the right approach, you can increase your chances of landing a job this time of year. Here are some tips from our Toronto legal recruiters to help you during this period:
Stay Active and Persistent
Many companies may have reduced hiring activities during the summer, but that doesn't mean you should stop your job search. Stay active and persistent in your efforts. Continuously look for job openings, network, and submit applications. Treat your job search as a priority even during the summer months.
Leverage Networking Opportunities
Summer offers various networking opportunities, such as industry events, professional gatherings, or social gatherings. Attend these events to expand your network and connect with professionals in your field. Informal conversations can lead to valuable job leads or referrals.
Target Seasonal Opportunities
Certain industries experience a peak in demand during the summer, such as hospitality, tourism, event planning, or outdoor recreation. Explore seasonal job opportunities in these sectors. Although they may not be your long-term career goals, they can provide valuable experience and income while you continue your job search.
Maintain A Strong Online Presence
Use the summer slowdown to update your resume, tailor it to specific job openings, and highlight relevant skills and accomplishments. You should also use this time to review your online presence, such as LinkedIn profiles or personal websites, and ensure they present a professional and consistent image to potential employers. Keep posting, commenting, and making connections online.
Volunteer or Take on Internships
Consider volunteering for organizations or taking on internships related to your desired field. This can help you gain practical experience, expand your network, and demonstrate your dedication and work ethic to potential employers. Additionally, it can lead to full-time job opportunities or valuable references.
Upskill and Learn
Use the summer downtime to upskill and enhance your knowledge. Take online courses, attend webinars, or participate in workshops related to your field. Acquiring new skills or certifications can make you a more competitive candidate and show your commitment to professional growth.
Be Flexible and Open-Minded
During the summer slowdown, you may need to be flexible with your job preferences or expectations. Consider temporary or contract positions, remote work opportunities, or projects that align with your skills. Being open-minded can increase your chances of securing employment during this period.
Remember, persistence and adaptability are key during the summer slowdown. By staying proactive, networking, and keeping a positive attitude, you can increase your chances of getting hired even when the job market seems slow.
More Job Search Tips From Our Toronto Legal Recruiters
How "Microcredentials" Can Help You Stand Out From the Crowd
How to Leverage Non-LinkedIn Social Platforms to Find Your Next Job
The 8 Most Common Interview Questions with Sample Answers
IQ PARTNERS is an Executive Search & Recruitment firm supporting clients across Canada and internationally. We help companies hire better, hire less & retain more. We have specialist teams of recruiters in Executive Search / Board & C-Suite, Technology, Media, Digital & Marketing, Accounting & Finance, Financial Services & Insurance, Startup, Data Science, Consumer, eCommerce & Retail, HR, Manufacturing, Supply Chain & Engineering, Construction & Engineering, Legal & Professional Services, Pharmaceutical & Life Sciences, and Sales. Click here to view current job openings and to register with us.