If you're actively looking for a job, you may have come across the term "microcredentials" in your preparation for a job application. It's a term our Toronto staffing agency has seen grow in popularity recently and something that has been popping up more frequently on LinkedIn. 
Every little bit helps when you are trying to differentiate yourself from other candidates when looking for a job. Spending a little bit more time customizing your resume and finding a way to add as much detail as possible can be a difference maker. In this blog, we talk about what microcredentials are and how you can leverage them to stand out from the crowd of job applicants.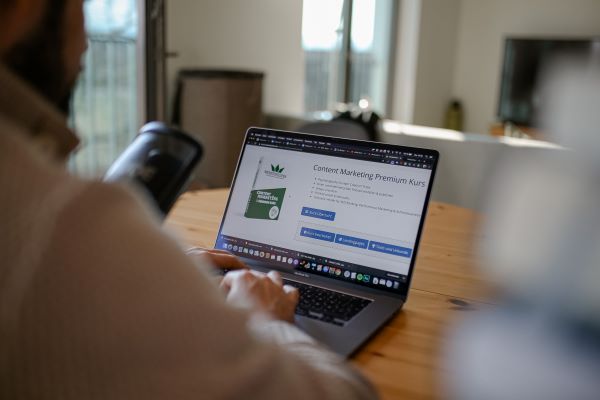 What are microcredentials?
A microcredential is a small qualification. They are mini credentials that candidates can acquire to improve their skills and knowledge within their field. In most cases, they are more compact or smaller skill sets that require short-term courses. 
You can add microcredentials to fill skill gaps or work on enhancing existing skills and abilities. For example, a marketing professional could take a course in web design or SEO to add additional skills that are related to their job or industry. Or a software developer could add a new certification or learn a new programming language. 
Key features of microcredentials
Here are some of the top features that make up microcredentials
They don't take long to learn

: Many of these credentials can be learned in just a few hours or weeks.

Customizable

: You can choose what you want to learn. You don't need to sign up for long-term courses or programs. Just take the skill-learning courses that you want.

They are stackable

: You can build on skills and acquire multiple microcredentials to gain expertise in a specific area. 

They meet industry demand

: The credentials can be developed to meet skills gaps in a particular industry. 

They are recognized

: Courses are offered by trusted and verified sources of authority.

Build your resume: You can share microcredentials on your resume and LinkedIn profile to build your professional portfolio.
What are the benefits of Microcredentials?
Microcredentials offer opportunities for individuals to efficiently build their resumes and become well-rounded professionals. Here are some of the many benefits:
Agile learning options

: Identify a skill you need for your job. Need to fill a skill gap? Find a microcredential course to help you acquire new skills. 

You can quickly reskill or upskill

: Adding new skills won't require you to commit for months or a semester. It can take as little as a few hours. 

Low cost

: Courses are affordable and can often be taken in segments. 

Learning on demand

: Learn what you want when you need to learn it. 

Ideal for anyone

: Adding microcredentials is ideal for anyone at any level of their career.

Differentiation

: Adding a microcredential allows you to differentiate between yourself and other candidates when competing for jobs
More Insights From Our Toronto Staffing Agency
Despite Recession Fears, Canada's Job Market is Booming
4 Interviewing Skills You Need to Win the Job
These Will Be the 4 Fastest Growing Skillsets in 2023
IQ PARTNERS is an Executive Search & Recruitment firm supporting clients across Canada and internationally. We help companies hire better, hire less & retain more. We have specialist teams of recruiters in Executive Search / Board & C-Suite, Technology, Media, Digital & Marketing, Accounting & Finance, Financial Services & Insurance, Startup, Data Science, Consumer, eCommerce & Retail, HR, Manufacturing, Supply Chain & Engineering, Construction & Engineering, Legal & Professional Services, Pharmaceutical & Life Sciences, and Sales. Click here to view current job openings and to register with us.