Like most of you, everyone in our recruitment agency in Toronto has been keeping a close eye on the economy and job market here in Canada. Will the economy go up or down? Will interest rates and inflation normalize? Will there be job growth?
We have some great news for job seekers – despite ongoing recession fears, Canada's job market is booming. Just how well is it doing? Canada added 34,700 jobs in March and the unemployment rate stayed at 5%, far exceeding initiation forecasts for job growth. So, if you are looking for a job right now, it's a great time to apply and send out your resume to employers.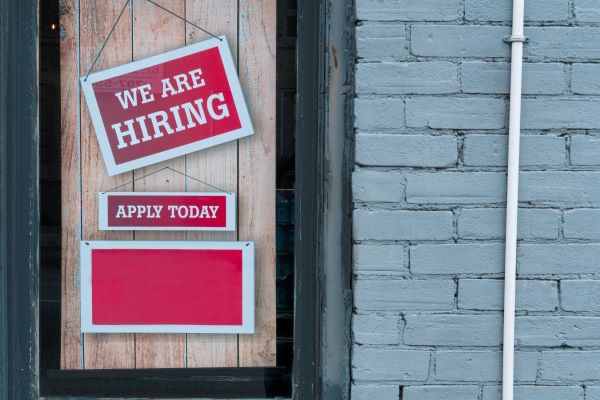 "Analysts surveyed by Reuters had forecast that a net 12,000 jobs would be gained in March and the unemployment rate would edge up to 5.1 per cent, says Ismail Shakil and Steve Scherer in a Financial Post report. This is certainly a sign of a resilient economy as we head into the second quarter of the year.
"It was the seventh straight monthly job gain and brought the net increase in the number of people employed since September to 383,000. Since December, the jobless rate has stayed just a notch above the record low of 4.9 per cent observed in mid-2022," they add.
Canada's Job Market By The Numbers
Of the close to 35,000 jobs added in March 18,800 were full-time jobs, and 15,900 part-time jobs.
The employment gains last month were driven by the services sector, which added a net 75,500 jobs, mostly in transportation and warehousing as well as support services. Those additions more than offset the decline of 40,900 jobs in the goods sector, which was dragged down by job losses in construction as well as natural resources.
Here's a closer look at the job market numbers:
Employment continues its upward trend: Employment was up 0.2% in March and has been on an upward trajectory since September 2022.
Big employment increase in three industries: Transportation and warehousing (40,600), business, building and other support services (30,500) and finance, insurance, and real estate (18,500) saw the biggest increases. These helped to offset job losses in construction, healthcare, and natural resources.
Employment is up in four provinces in March: Ontario led the way with 21,000 new jobs in March. This was followed by Alberta (14,000), Manitoba (3,300), and PEI (1,700).
More From Our Recruitment Agency In Toronto
Is There an End in Sight to the Healthcare Shortage? 8 Brutal Facts
There Are Plenty of Tech Jobs but Workers Need to Think Outside the "Google" Box
How to Boost Morale Amidst Economic Uncertainty and Layoff Fears
IQ PARTNERS is an Executive Search & Recruitment firm supporting clients across Canada and internationally. We help companies hire better, hire less & retain more. We have specialist teams of recruiters in Executive Search / Board & C-Suite, Technology, Media, Digital & Marketing, Accounting & Finance, Financial Services & Insurance, Startup, Data Science, Consumer, eCommerce & Retail, HR, Manufacturing, Supply Chain & Engineering, Construction & Engineering, Legal & Professional Services, Pharmaceutical & Life Sciences, and Sales. Click here to view current job openings and to register with us.