Are your employees feeling a little uneasy during these uncertain times? Many people are. As software recruiters, we've seen just how impactful layoffs have been. Morale is a key issue with many organizations, especially in Tech and other industries that have been hit hard by the recession. 
It's times like these when leaders need to earn their stripes. Leaders need to focus on boosting employee morale to maintain a positive work environment. Failure to do so could lead to the loss of valuable people and further hurt your organization.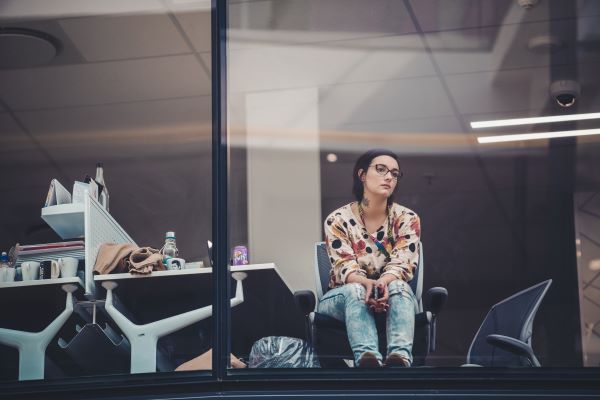 "So, how can companies effectively regain a growth mindset following a layoff?" asks Bryan Powell in a recent post on Fast Company. 
"It starts from the top. Leaders play a critical role in guiding employees through immense change. Leadership, across the board and starting at the top, should be visible, show empathy, and acknowledge hardship to rebuild trust, boost morale, and retain best in class talent," he says. 
We tasked our software recruiters to create a list of the best ways to boost morale amidst economic uncertainty and layoff fears. Here is what they had to say: 
Prioritize Transparent Communication
Be transparent and communicate regularly with your employees about the state of the company and any potential layoffs. Let them know that their jobs are secure and that you are taking steps to ensure their continued employment. Never lie about the current state of things. 
Offer Professional Development Opportunities
Invest in your people. Offer training, courses, mentoring, coaching or opportunities for career growth. This will show that you value their skills and want to help them succeed. This will also help strengthen the organization. 
Support Your People 
Your people need your support now more than ever. How you support them will vary based on what your employees value. Consider offering flexible work arrangements, such as telecommuting or flexible schedules, to help employees balance work and personal responsibilities.
It's also important to recognize and reward employees for their hard work and contributions. This could be in the form of bonuses, promotions, or simply a heartfelt thank you.
Prioritize Mental Health and Wellness
There are a lot of people struggling in silence right now. Give them the support they need by prioritizing employee wellness. Offer or enhance wellness programs, mental health resources, and look for ways to offer other benefits that support their physical and mental health.
Focus on Inclusivity and a Positive Work Environment
Positivity is a must right now. Work to maintain a positive work environment. You can do this by encouraging teamwork, promoting open communication, and celebrating successes. 
Learn More From Our Recruitment Team
How Well Do Four-Day Weeks Work? The Results Are In.
Now Trending: Layoffs via Email
How to Make Yourself Indispensable at Work
IQ PARTNERS is an Executive Search & Recruitment firm supporting clients across Canada and internationally. We help companies hire better, hire less & retain more. We have specialist teams of recruiters in Executive Search / Board & C-Suite, Technology, Media, Digital & Marketing, Accounting & Finance, Financial Services & Insurance, Startup, Data Science, Consumer, eCommerce & Retail, HR, Manufacturing, Supply Chain & Engineering, Construction & Engineering, Legal & Professional Services, Pharmaceutical & Life Sciences, and Sales. Click here to view current job openings and to register with us.