Many organizations have put hiring on hold for the time being. Have you? If so, this doesn't mean you should stop recruiting altogether. You need a plan in place to hit the ground running as the economy begins to open up more. You need to be ready to get back to business as usual as soon as possible, including resuming your hiring efforts, if needed.
Here are some things you can continue to do to support your recruiting efforts during COVID-19: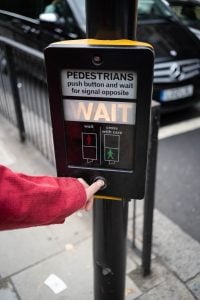 Focus on Supporting Your Employees
Recruiting never stops. It's important you support your current employees and help them through this crisis or you could risk losing them. Keeping turnover rates down and increasing employee satisfaction helps reduce the odds of having to replace a key employee during a pandemic. Take care of your people and prove the value of your company culture.
Stay in Contact
If you were planning to hire before the pandemic and were in contact with a candidate or two you were interested in hiring, stay in contact. Keep them abreast of what is happening with your company and when you think you will be able to make a formal offer to them. Some companies have offered candidates jobs with deferred start dates. This is a strategy you could use to lock in a good talent if you know for certain you will hire once you are able.
Review Your Recruiting Process
With things at a standstill for many companies, now is the perfect time for reflection. Review your current hiring process and look for opportunities to improve the candidate's experience.
Could you be asking better questions?
Are there other places to look for candidates?
Are there additional recruiting tools you could use to improve your efforts?
Have you considered working with a recruiter?
Improve Your Employer Brand
People are watching how you manage the pandemic, including talent who are looking to make a career move. Use the pandemic as an opportunity to prove why you are a top employer. Show others how you support your talent and stand by them when times are tough.
Develop a Post Pandemic Recruiting Strategy
Things have changed. Jobs, roles, skills, and where work is done have changed. This may have altered the types of candidates you will recruit in the future. Create a plan for how you will recruit and hire.
Read More From Our Recruitment Blog
Recruiting in the Age of COVID-19: 5 Tips From a Toronto Recruiting Agency
5 Recruiting Tips for Attracting a Multigenerational Workforce
4 Tips for Hiring Generation Z Candidates
3 Tips to Recruit the Millennial Generation
Top 4 Executive Talent Recruiting Challenges
IQ PARTNERS is an Executive Search & Recruitment firm supporting clients across the country. We help companies hire better, hire less & retain more. We have specialist teams of recruiters in Executive Search / Board & C-Suite, Technology, Media, Digital & Marketing, Accounting & Finance, Financial Services & Insurance, Cannabis, Startup, Data Science, Consumer, eCommerce & Retail, Operations & HR, Manufacturing, Supply Chain & Engineering, Legal & Professional Services, Pharmaceutical & Life Sciences, Non-Profit & Sustainability, and Sales. IQ PARTNERS has its head office in Toronto and operates internationally via Aravati Global Search Network. Click here to view current job openings and to register with us.