Keeping morale high is always a challenge, but it's been even more challenging this year. COVID-19 has had a huge impact on how and where we work. With all the uncertainty, it's important for companies to take extra steps to ensure employees are motivated and in a positive frame of mind.
Fall and winter are traditionally times of the year when it's easy for people to feel a little down. The weather is getting colder, and it's dark and dreary outside. Productivity can also take a nosedive.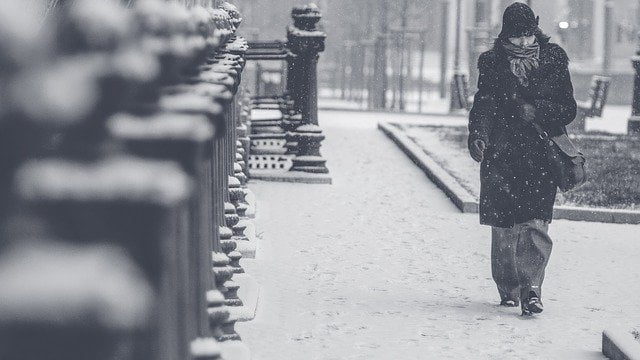 Here are some simple yet effective ways to keep morale high as we transition into fall and winter:
Address It Now
It's a lot easier to maintain morale than trying to bring your team out of the dumps. Once morale is low, it can be an uphill battle to win them back. Look for ways to keep morale high all year round. If you sense things are changing, address it as soon as possible.
Be Flexible
Flexibility is always appreciated by employees. It can be argued that being flexible is mandatory and necessary today to manage COVID challenges. Allowing your employees to have some flexibility in their work schedules (where it makes sense) can help keep them motivated and engaged.
Celebrate Wins and Accomplishments
Now is the time to celebrate the small wins and accomplishments around the office. Celebrate milestones, birthdays, and professional accomplishments. Recognize people for going above and beyond. It's important to show your team you are paying attention and you care.
Keep This Fresh and Fun
It can't be all about business all the time. Come up with ideas to keep things fun and fresh. Whether you are working on location or your team is remote, there are a lot of ways to inject some energy. Some ideas include:
Theme days
Remote team lunches
In-person or remote happy hour
Team building activities
If you are not sure what to do, ask your team to come up with ideas. This way, you'll actually do the activities they enjoy and find fun.
Make Wellness a Priority
Making your employees' health and wellness a priority has never been more important. COVID, constant change, the feeling of isolation due to working from home, and many other factors can negatively impact morale. Offering wellness perks and offering ways for employees to prioritize their health can help give them a boost.
Read More From Our Recruitment Blog
4 Tips to Improve Employee Morale During Difficult Times
5 Types of Employees Who Can Ruin Your Company Culture and Kill Morale
How to Motivate Employees and Shape Your Company Culture During a Crisis
IQ PARTNERS is an Executive Search & Recruitment firm supporting clients across the country. We help companies hire better, hire less & retain more. We have specialist teams of recruiters in Executive Search / Board & C-Suite, Technology, Media, Digital & Marketing, Accounting & Finance, Financial Services & Insurance, Cannabis, Startup, Data Science, Consumer, eCommerce & Retail, Operations & HR, Manufacturing, Supply Chain & Engineering, Legal & Professional Services, Pharmaceutical & Life Sciences, Non-Profit & Sustainability, and Sales. IQ PARTNERS has its head office in Toronto. Click here to view current job openings and to register with us.