Regret happens. People regret making certain decisions (hopefully, not important decisions). Where you don't want it to happen is with your newly hired employees. But our executive search experts see it from time to time at all job levels. A recent report found that 44% of employees have regrets about their new job within the first week!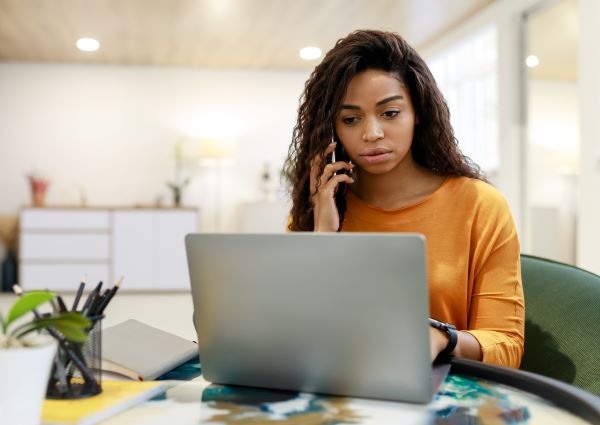 Research Finds Close to Half of New Employees Have Regrets
A new hire can regret their decision for many reasons. Perhaps they made a rash decision or they didn't think things through. Maybe they regret leaving their previous employer. Or maybe the job is not what they thought it would be. 
According to research from BambooHR, a cloud-based human resources platform, regret is more common than many realize. Here is what the research found:
70% of new hires decide if a job is the right fit within the first month

29% know if the job is the right fit within the first week

44% of employees say they've had regrets about starting a job within the first week.

23% of employees admit they've cried within a week of joining their new company.

20% say their employer doesn't do anything specific to help new employees. This is especially true when it comes to making friends and finding support among their coworkers.
The key takeaway for companies is you need to take your onboarding seriously. Ninety-seven percent of employees emphasize the significance of incorporating training on the company's tools and software into the onboarding process, with 81% regarding it as essential.
You have about 44 days to convince your new hires to stay or you risk losing them, according to the report. 
How to Prevent New Hires from Regretting Their Decision
Preventing new hires from regretting their decision to join your organization is crucial for retention and overall workplace satisfaction. Here are some strategies to ensure that new employees have a positive onboarding experience and stay committed to your company:
Clear Expectations from the Start

: Provide new hires with a clear and detailed job description during the hiring process. Make sure they understand their roles and responsibilities, as well as the expectations and goals for their position.

Effective Onboarding

: A well-structured onboarding process is essential. It should include introductions to key team members, company culture, policies, and procedures. Assign a mentor or buddy to guide new hires during their initial days.

Open Communication

: Encourage open and transparent communication from day one. New employees should feel comfortable asking questions and seeking guidance. Regular check-ins with supervisors can help address any concerns or confusion.

Feedback and Recognition: Recognize and reward the achievements and efforts of new hires. Positive feedback and acknowledgment can boost their morale and job satisfaction.

Provide a Supportive Work Environment

: Foster a supportive and inclusive workplace culture. Ensure that new employees feel valued, respected, and part of the team. Address any issues related to workplace harassment or discrimination promptly.

Set Realistic Goals and Expectations

: Avoid overloading new hires with an excessive workload or unrealistic targets. Gradually increase their responsibilities as they become more acclimated to their roles.

Mentoring and Coaching

: Assign experienced employees as mentors to help new hires navigate the company. Regular coaching sessions can provide guidance and support.

Regular Check-Ins

: Conduct regular performance reviews and check-ins to provide constructive feedback and identify areas for improvement. Discuss their career aspirations and how the company can support them.

Adapt to Individual Needs

: Recognize that every new hire is unique. Tailor your support and onboarding process to their specific needs, preferences, and career goals.

Address Concerns Promptly

: If new employees express concerns or dissatisfaction, address them promptly and empathetically. Show that you are actively working to resolve issues.
By implementing these strategies, you can help ensure that new hires feel confident in their decision to join your organization, fostering a positive work environment and enhancing employee retention.
More Advice From Our Executive Recruiters
Should You Hire a "Chief Cultural Officer" to Improve Employee Retention?
Employee Retention Rates are Increasing, But Why?
Age as an Advantage: Why Hiring Older Workers Creates a Competitive Edge