Recruitment in Toronto has shifted since the onset of the pandemic. It opened the eyes of employers and employees alike to the benefits of the hybrid work model. So much so, that hybrid is now the norm in many industries. 
While many would assume that young workers, especially Gen Zers coming out of college, would prefer to work remotely or for a company offering hybrid work options, this is not the case.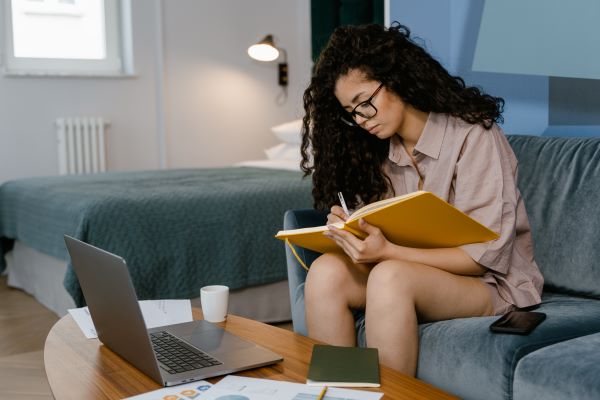 "Believe it or not, most Gen Z employees want to return to the office. In fact, 40% of college students and recent graduates prefer fully in-person work—which is especially shocking when compared to research that shows only 12% of all office workers want to go back to the office full time," says Jim Barnett on Fast Company. 
Why Hybrid Work Could Hold Gen Zers Back in Their Careers
It's no secret that many people felt isolated during the pandemic. Many felt like they were working on an island and had fewer interactions with coworkers while working remotely. For young professionals, this situation could be detrimental because they were not getting the types of interactions others did at the start of their careers before the pandemic. 
Here are some reasons why a hybrid work model could set back Gen Z professionals:
Remote team building only

: It's challenging to get to know people on a deeper level when you only interact with them online or seldom meet with them in person. Hybrid work models reduce water cooler talk and make it more difficult for new professionals to connect with the team.

Limited networking

: Gen Zers can benefit greatly from networking. It can help them find connections that can lead to many opportunities. But with networking limited to online interactions on LinkedIn and digital conferences, there are fewer opportunities to have meaningful interactions. 

Lack of professional development

: Out of sight, out of mind? When you have less face time in a company, it's more likely someone could get lost in the shuffle. When this happens, employees could potentially get overlooked for important development and training opportunities. 

Fewer mentoring opportunities: Having a mentor is a great resource for young people. But again, a lack of interaction with company leaders makes it more challenging to identify potential mentors and build these types of relationships.

Get More Insights About Recruitment In Toronto
The Research Is In: Hybrid Working Model Is the Most Effective
4 Steps to Run a Home/In-Person Hybrid Workplace the Right Way
Why Companies Like Tesla Would Rather Fire People Than Accommodate Remote Work
IQ PARTNERS is an Executive Search & Recruitment firm supporting clients across Canada and internationally. We help companies hire better, hire less & retain more. We have specialist teams of recruiters in Executive Search / Board & C-Suite, Technology, Media, Digital & Marketing, Accounting & Finance, Financial Services & Insurance, Startup, Data Science, Consumer, eCommerce & Retail, HR, Manufacturing, Supply Chain & Engineering, Construction & Engineering, Legal & Professional Services, Pharmaceutical & Life Sciences, and Sales. Click here to view current job openings and to register with us.