The best candidates have options and they know it. It's increasingly common for candidates to have more than one option when looking to make a career move. They get multiple calls for interviews, so you need to have your recruiting process in order to win them over.
As a Toronto recruitment agency, we know there are a lot of reasons why companies can lose a candidate. If you've lost a top candidate to a competitor recently, it is most likely a result of one of the following reasons:
1. You're Too Slow
How much time does it take you to move a candidate through the recruiting process? Improving your time to hire is one of the most important factors that can help you win top candidates. It matters how long it takes you to call candidates for an interview, review their candidacy, and offer a job. The more time you take, the more time your competitors have to swoop in and steal a top person from you.
2. Lack of Flexibility
Gone are the days of rigid job structures. People want balance. They want flexibility in their job. Top employers understand this. Top candidates want to work for companies that offer flexible hours and provide some freedom in terms of how they do their job. If you're not flexible, candidates will look for a company that is.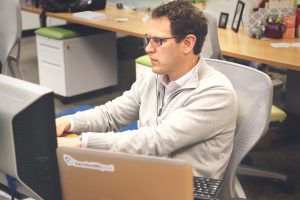 3. You're a Low-Baller
Money matters. If you have identified a top talent you want to hire, pay them fairly. You cannot afford to low-ball candidates or they'll move on to another company. Know the salary range for the position before posting job ads. Be willing to be flexible with financial terms in order to win the candidate.
4. Your Reputation Precedes You
People talk. But it's not only word of mouth you need to be worried about. Your employer reputation is available for all to see online. Reviews from previous employees, comments on social media, company news, and how others perceive your company culture is on display for all candidates to review, and they are considering this as a factor when weighing career options.
Get More Insightful Tips From Toronto Recruiters to Hire the Best People
There is always room for improvement. Winning the battle for talent is vital. Get more tips from our Toronto recruitment agency about winning over top candidates:
10 Leadership Qualities to Look for in Your Next Executive Search
Watch Out! 10 Habits That Make a Candidate Unhirable
6 Reasons Why Your Company Is Attracting Poor Quality Candidates
---
IQ PARTNERS is an Executive Search & Recruitment firm supporting clients across the country. We help companies hire better, hire less & retain more. We have specialist teams of recruiters in Executive Search / Board & C-Suite, Technology, Media, Digital & Marketing, Accounting & Finance, Financial Services & Insurance, Cannabis, Startup, Data Science, Consumer, eCommerce & Retail, Operations & HR, Manufacturing, Supply Chain & Engineering, Legal & Professional Services, Pharmaceutical & Life Sciences, Non-Profit & Sustainability, and Sales. IQ PARTNERS has its head office in Toronto and operates internationally via Aravati Global Search Network. Click here to view current job openings and to register with us.