With COVID-19 measures starting to lift in Ontario, there are a lot of people who are not exactly thrilled about returning to the office. People have become accustomed to the comforts and convenience of working from home. Professionals in jobs across many industries have proven that a work-from-home or hybrid model is not only possible but can be successful.
There are others who still have concerns that we are moving back to the office too soon. The sixth wave of COVID is starting to rear its ugly head. As of this writing, it appears numbers are on the rise again.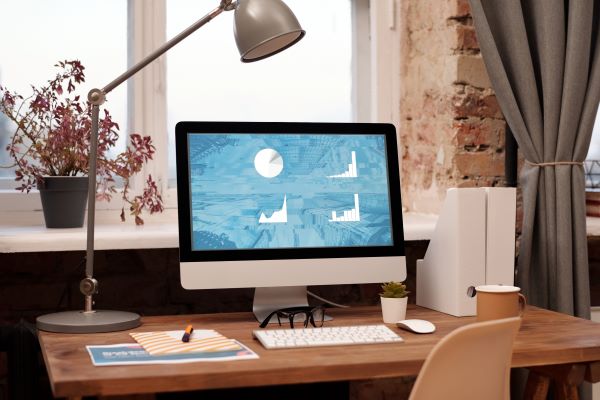 Whatever your reasoning is for preferring at-home jobs, the good news is many companies are offering work-from-home opportunities. Job availability depends on the industry and the type of work being done. There are a lot of people asking, "What kind of jobs can I do from home?"
So, our expert recruiters have done some research to identify some of the most in-demand at-home jobs. These are jobs that are typically performed in an office setting. They include:
1. Sales representative
With the right phone and computer set-up, you can provide customer service and sales support to people while working from home. Sales reps are in demand. If you have experience working in sales, you will have a lot of different sales job opportunities to consider.
2. Administrative assistant
Most administrative jobs can be done remotely. You provide clerical support to an organization or specific individual within a company. It is common to see more virtual assistant jobs becoming available because of cloud computing capabilities.
3. Insurance professional
There are a variety of insurance career paths that can be done from home. You can work as an insurance agent, insurance broker, claims adjuster, and work in many other service-related roles in the industry. Training and certification are required for some roles.
4. Digital marketing specialist
Most who work in marketing have the flexibility to work from home. All you require is access to the right communication tools, software programs and digital assets, and you can successfully perform your job from almost anywhere.
Companies are looking for experienced professionals in these and many other roles to fill the talent gap left because of the pandemic. If you have experience in these fields, now is a great time to consider making a career move.
Read More About Working Remotely on Our Recruiting Blog
Are Remote Interviews Here to Stay? The Post-Covid Reality of Hiring
When Do I Bring Up That I Want to Work From Home? 5 Tips for Having THAT Conversation With Your Boss
Working From Home With Kids? 7 Small Tweaks to Make Sure It Doesn't Impact Your Work Performance
IQ PARTNERS is an Executive Search & Recruitment firm supporting clients across the country. We help companies hire better, hire less & retain more. We have specialist teams of recruiters in Executive Search / Board & C-Suite, Technology, Media, Digital & Marketing, Accounting & Finance, Financial Services & Insurance, Cannabis, Startup, Data Science, Consumer, eCommerce & Retail, Operations & HR, Manufacturing, Supply Chain & Engineering, Legal & Professional Services, Pharmaceutical & Life Sciences, Non-Profit & Sustainability, and Sales. Click here to view current job openings and to register with us.