By Priscilla Poirier, Toronto IT Recruiter
Changing jobs or taking a different direction in your career can be intimidating, especially for mature professionals. With a new crop of technology savvy college graduates entering the job market each year, competition for jobs only gets fiercer.
So, how can you compete with new graduates and get the attention of hiring companies and recruiters? Use these tips to get an edge:
Sell your experience and accomplishments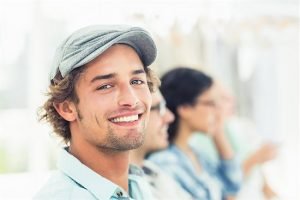 One area you will have an advantage over new graduates is industry experience. You've worked in your industry and you've accomplished things. Use these as the focal point of your resume.
Have an up to date resume
Speaking of your resume, make sure it is up to date with today's resume style and content preferences. A dated-looking resume can hurt your chances right away. If you are not confident in the look and overall presentation of your resume, consider getting it professionally done.
Rely on your professional network
One huge advantage mature job seekers have over most new graduates is your professional network. Over the years, you've had the opportunity to meet and build relationships with other professionals in your industry. Use these connections to explore new opportunities. You may be able to get the inside edge over new graduates, especially for more advanced positions.
Improve your technology skills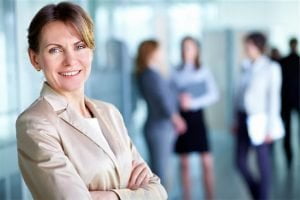 You must have strong technology skills today. You need them to not only to compete with new generations of talent, but you need technology skills to stay up to date with continuously changing job demands and requirements.
Engage in professional development
Now is always a good time to add a new skill. The skill you choose will depend on your industry, current skill set, career direction, and other factors. Focus on emerging trends and developments in your industry and look for ways to stay one step ahead of the curve.
Have a strong online presence
If you want recruiters and hiring companies to find you, having a strong online presence is a must. Make sure you optimize your LinkedIn profile and ensure all social media profiles present you in a positive light. Depending on your career, you may also want to engage in professional groups, blog, and be an active member in your industry's online community.
More Career Change Tips
Seriously considering a career change? Get more expert advice from our recruiters by checking out these recent blog posts:
4 Huge Job Search Blunders That Could Be Costing You
Do You Suck as a Job Candidate? 5 Things Bad Candidates Do
4 Tips for Mature Job Seekers Having Issues Getting Hired
IQ PARTNERS is an Executive Search & Recruitment firm supporting clients across the country. We help companies hire better, hire less & retain more. We have specialist teams of recruiters in Technology (IT), Accounting and Finance, Consumer Goods, eCommerce and Retail, Financial Services and Insurance, Startup, B2B and Industrial, Operations and HR, Professional Services and Legal, Media, Digital and Marketing, Pharmaceutical and Life Sciences, Emerging Technology and Telecom, and  Sales. IQ PARTNERS has its head office in Toronto and operates internationally via Aravati Global Search Network. Click here to view current job openings and to register with us.