By Elaine Bellio, Toronto Sales & Marketing Recruiter
Are you feeling burnt out? You are not alone. Many professionals feel worn down, mentally tired, and have issues focusing at work. Whether it's due to a high-stress environment, working extended hours or other factors, you may feel like you want to quit or need some time away to re-group.
"When your job puts your mind and body into a constant state of stress, you can become worn out emotionally, physically, mentally. In this vulnerable state, even little problems start to feel weighty and insurmountable," says Marlynn Wei, M.D., in Psychology Today.
"Careers with the highest rates of burnout tend to include helping professions, jobs in which you have little control over your work, or jobs with constant high work demand," she adds.
How to Tell If You Are Burnt Out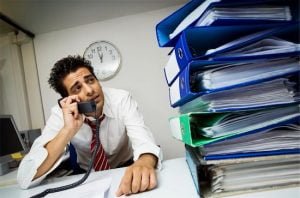 Are you burnt out or are you just overtired or stressed? Here are some sure-fire signs you may have career burnout and you need to do something about it:
You don't look forward to going to work
You feel stressed, are always tired and having issues sleeping because of work-related issues
You spend your free time thinking about work
You are less effective and have increased difficulty getting things done
If you experience the above, there is a good chance you are experiencing burnout. The good thing is there are many approaches to correcting the issue.
Tips to Deal with Career Burnout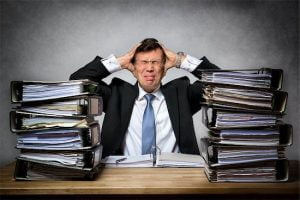 Take a few days off: A vacation can greatly help you break out of your burnt out mindset and help you recharge and refocus.
Change up your work space: Move around some furniture, rearrange your desk or move offices to create refreshed space.
Get more involved: Put more effort into building new workplace relationships. Go out for lunch with co-workers and surround yourself with people who have a positive mindset.
Get some advice: Speak with a trusted co-worker, manager, or even a career counsellor about your situation. See if there are ways to change up your workflow or create a better work-life balance.
Look for a new job: Sometimes a job change is exactly what you need. It doesn't necessarily have to be with a new company. A promotion or a lateral move to another department within your current company may be exactly what you need.
More Career Tips from Our Recruiters
3 Detrimental Job Interview Mistakes You Can Fix
4 Huge Job Search Blunders That Could Be Costing You
Do You Suck at Applying for Jobs?
IQ PARTNERS is an Executive Search & Recruitment firm supporting clients across the country. We help companies hire better, hire less & retain more. We have specialist teams of recruiters in Technology (IT), Accounting and Finance, Consumer Goods, eCommerce and Retail, Financial Services and Insurance, Startup, B2B and Industrial, Operations and HR, Professional Services and Legal, Media, Digital and Marketing, Pharmaceutical and Life Sciences, Emerging Technology and Telecom, and  Sales. IQ PARTNERS has its head office in Toronto and operates internationally via Aravati Global Search Network. Click here to view current job openings and to register with us.