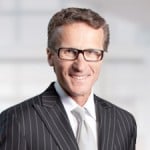 By Randy Quarin, Co-Founder & Emerging Technology Recruiter
If you are a top talent in your industry, you have probably had a headhunter contact you before. This is what headhunters do. They identify top talent for their clients when they have an opening they need to fill. The same is true for companies. Executive recruiters also contact companies to see if they can assist them with their hiring and help them attract top talent to work in their organization.
What should you do when an executive recruiter calls you about an opportunity?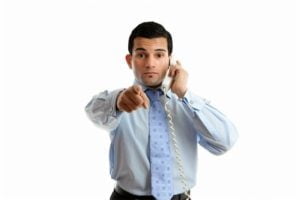 While some may be inclined to hang up the phone or delete the email immediately and go on with their day, this could be mistake. Even if your company is not hiring right now, you will likely need to hire people in the future. You never know when one of your top employees could leave your organization, and if they do, having a connection at a top Toronto recruiting company will put you on the fast track to finding top talent to fill the void in your company.
Back to the question. What should you say?
Not much – listen! Before you make a judgment call, listen to what the recruiter has to say. They may be able to offer you a service or help your company in a way that you haven't thought about. If you are a hiring manager, they may be able to make your job easier.
Be honest: Honesty is always the best policy. If you are not interested, say so. If you think they could potentially help you, be honest about your situation and how you envision their role in the hiring process. Be open to new approaches to hiring and recruiting talent.
Express thanks: Whether you are interested or not, express thanks for their time. If you are interested, follow up or schedule a time to talk with the recruiter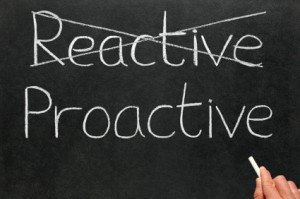 Once you finish your conversation, check out the recruiter and make sure they are who they claim to be. Check out their website, social media accounts, and see if they have a good reputation in the industry. If all checks out, you have just secured yourself a connection the next time your company is ready to hire.
Learn more about how to deal with headhunters in Toronto by reading:
5 Proactive Ways Companies Can Improve Recruiter Relations in 2016
How to Recruit a Recruiter: Where Can I Meet Headhunters?
What To Say (And NOT To Say) When A Headhunter Calls (for job candidates)
……………………………………………..
IQ PARTNERS is an Executive Search & Recruitment firm with offices in Toronto and Vancouver. We help companies hire better, hire less & retain more. We have specialist teams of recruiters in Financial Services & Insurance, Marketing Communications & Media, Emerging Tech & Telecom, Consumer Goods & Retail, B2B & Industrial, Technology, Accounting & Finance, HR & Operations and Mining & Engineering. IQ PARTNERS has its head office in Toronto and operates internationally via Aravati Global Search Network. Click here to view current job openings and to register with us.