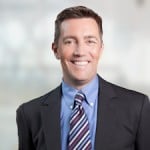 By Bruce Powell, Founder & Executive Recruiter
The recruiting business is not without its warts. There are still many companies and recruiters using dated recruiting processes. If you are a company using these processes or if you are working with a recruiter who is out of touch with the new realities of recruiting, you could be doing yourself a disservice and missing out on top industry talent – both of which could hurt your company going forward.
Here are 4 strategies to consider:
1. Specialization matters
Catch-all doesn't work anymore. There are simply too many industries, types of jobs, diverse candidates and markets. Successful recruiters are now focusing on specialization. At IQ PARTNERS, we have recruiters in marketing, finance recruiters, and recruiters who specialize in many high profile industries. We also have headhunters who specialize in specific markets such as Toronto. This allows us to provide more specialized recruiter services to our customers.
2. Less focus on sales, more focus on relationship building and marketing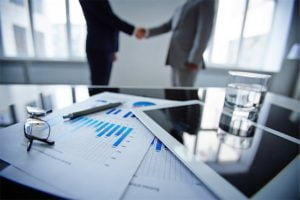 Recruiting has evolved to be more about quality candidates. Strategies such as mass mailings and cold calling is not as effective as it once was. Candidates are not as receptive to these strategies. Therefore, recruiting has to be more focused on building relationships with clients and candidates, and marketing how recruiting firms can help them achieve their goals.
Forward thinking recruiters in Toronto are no longer focused on sales. They are focusing on marketing and using branding, SEO, and social media to build strong relationships with clients and job seekers.
3. Recruiters have to become educators and information resources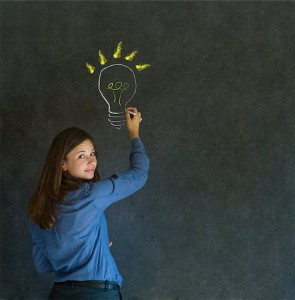 It is no longer enough to just offer recruiting services. Industry leading recruiters understand the importance of being a resource for job candidates and for their clients. They see that their job has evolved and now requires them to be engaged on social media, market their services online, and be information providers by blogging, writing articles and keeping client and job seekers abreast of industry news and developments.
4. Agency structure and roles
Like any other business, recruiting agencies need to evolve with the times; however, many are stuck in the same roles, same business practices, with the same people doing the same thing. Recruiting firms now require marketing experts, branding professionals, content writers, designers and other specialized professionals. Agencies need to adjust their structures and roles to fit the evolving needs of their business, their clients, and job seekers. Recruiting has become a sophisticated business, and your agency needs to reflect this.
Learn more about recruiting in Toronto and other industry hiring trends by reading:
6 Job Search Predictions for 2016
What Does the New Liberal Majority Government Mean for the Job Market?
2 Hiring Trends to Avoid (& 3 to Adopt)
……………………………………………..
IQ PARTNERS is an Executive Search & Recruitment firm in Toronto. We help companies hire better, hire less & retain more. We have specialist teams of recruiters in Financial Services & Insurance, Marketing Communications & Media, Emerging Tech & Telecom, Consumer Goods & Retail, B2B & Industrial, Technology, Accounting & Finance, HR & Operations and Mining & Engineering. IQ PARTNERS has its head office in Toronto and operates internationally via Aravati Global Search Network. Click here to view current job openings and to register with us.