You have a job interview coming up. One of the many things you need to decide is what you are going to wear. It's an important decision to make. Your appearance plays a big role in the first impression you make with the interviewer and the other people you meet during the interview process.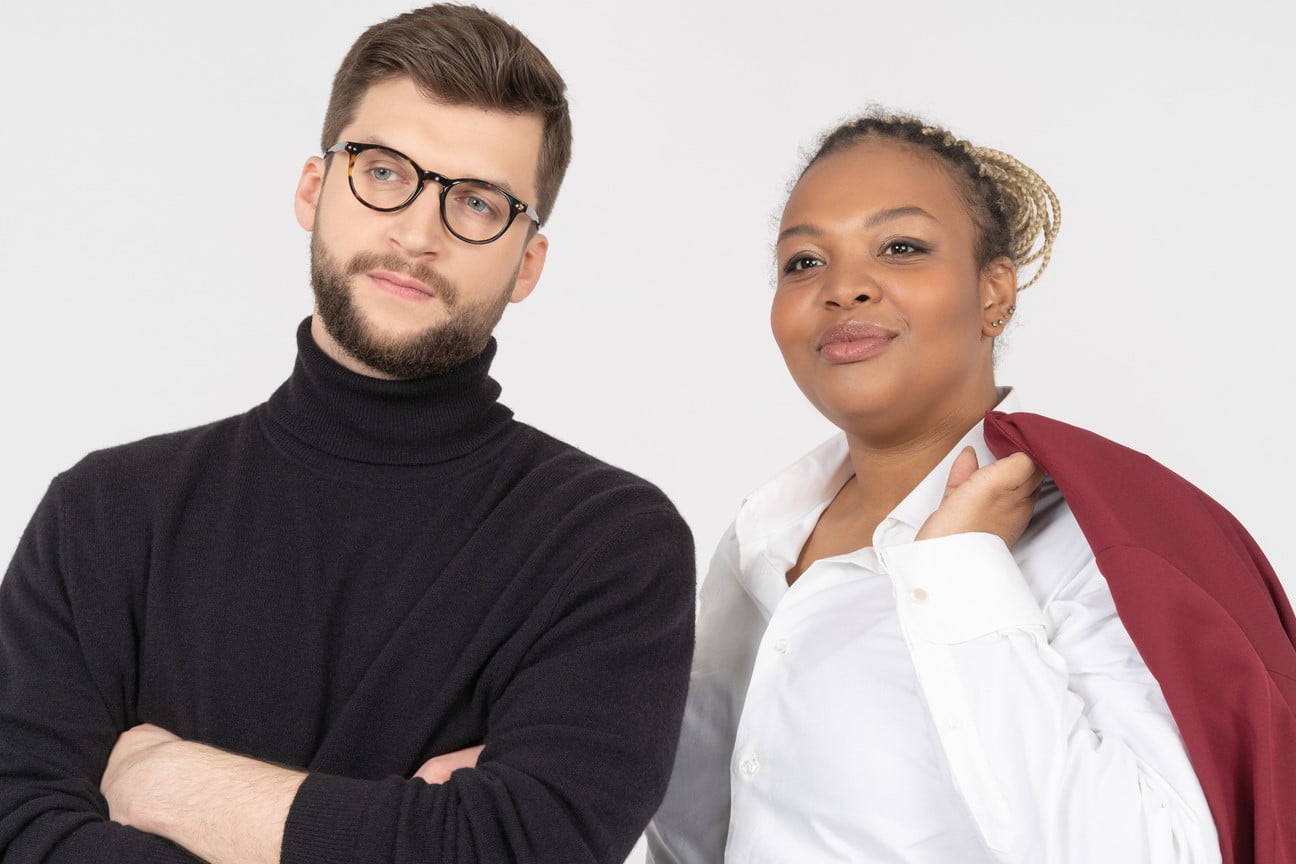 While male and female attire can vary slightly, the same general rules apply. You want to present yourself in a professional manner. You want to look the part and create the idea that you look like someone who fits seamlessly into the company culture.
Here is a list of 5 things to wear and 5 things not to wear on your next job interview:
What to Wear to a Job Interview
Dressing well for a job interview is about keeping it simple. Wear clothing that makes you feel good. Choose items that help you present the best version of yourself:
Blazer: A blazer is a classic option to wear on your next interview. You can mix and match it with many different types of shirts, dress pants, skirts, and ties. They are a diverse clothing option. It's recommended you wear a solid colour.
Suit: This is one of the most common choices. The key is to make sure a suit is the right choice for the company. If it's a more casual work environment, opt for another option.
Button-down shirts/blouses: Stick with button-down shirts. You can wear them with suits in formal settings and pair them with a blazer and slacks/skirt in more casual settings.
Clothing that reflects company culture: Always research the company culture before choosing your attire. Look on the company website and social media to get a sense of the clothing others wear.
Pressed and clean attire: Make sure your attire is freshly pressed and clean. Use a lint brush to remove any pilling and pet hair.
What Not to Wear to a Job Interview
Avoid making these job interview clothing mistakes:
Casual attire: There is a big difference between business casual and casual. Avoid pants with rips or tears, yoga pants, sweats, sweatshirts, and anything that is too revealing.
Dated clothing: Dated clothing can mean old or worn. You don't want to come across as someone who is out of touch. Keep things modern. Make sure everything is ironed and clean.
Clothing that is too flashy: Looking good with modern attire is one thing, but you don't want to wear something too flashy. Stick with standard colours. A pop of colour is fine, but don't go overboard.
Too many accessories: Keep your accessories to a minimum. Wearing a watch or necklace is fine but avoid wearing too much. Keep jewelry, cologne/perfume, makeup, and other accessories to a minimum. Avoid wearing headphones or hats.
Casual shoes: Avoid sneakers, running shoes, flip-flops, and open-toed shoes or sandals. Stick to dress shoes.
Get More Job Interview Tips From Our Recruiting Blog
Job Interview Anxiety: How to Get Rid of Nerves Before an Interview
How Much Is TOO Much to Share in a Job Interview?
How to Nail the First Impression. 5 Tips for Starting a Remote Job Interview
IQ PARTNERS is an Executive Search & Recruitment firm supporting clients across the country. We help companies hire better, hire less & retain more. We have specialist teams of recruiters in Executive Search / Board & C-Suite, Technology, Media, Digital & Marketing, Accounting & Finance, Financial Services & Insurance, Cannabis, Startup, Data Science, Consumer, eCommerce & Retail, Operations & HR, Manufacturing, Supply Chain & Engineering, Legal & Professional Services, Pharmaceutical & Life Sciences, Non-Profit & Sustainability, and Sales. Click here to view current job openings and to register with us.