There is nothing more important than the people you have in your organization. They are the driving force behind everything that is accomplished. If you have great talent, you'll be well-positioned to achieve and surpass your objectives. But, if you fail to effectively recruit people to work for your company, you could struggle. 
Companies need to become more talent-centric this year. People have been through a lot in the past few years with the pandemic and now we're facing inflation issues. The healthcare industry has faced significant challenges over the past couple of years.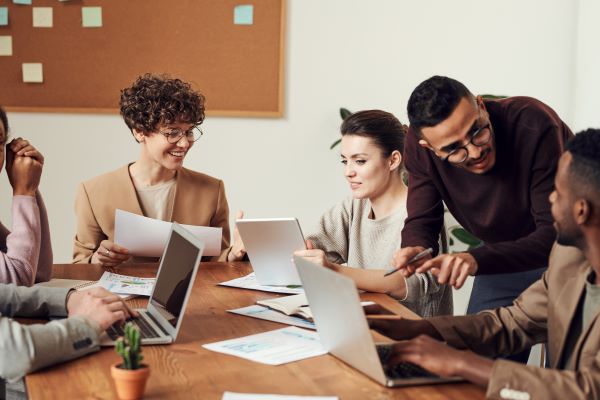 So, we asked our healthcare recruiters for some insights into the importance of being talent-focused. Here's what they had to say:
It's essential for long-term success
Companies must be talent-focused because having a talented workforce is essential for achieving long-term success. Talented employees have the skills, knowledge, and ability to drive innovation, increase productivity, and help the company stay competitive. A company with a talented workforce is better equipped to adapt to changing market conditions, respond to new opportunities, and overcome obstacles.
It leads to better performance
Talented employees tend to be more motivated, engaged, and satisfied with their jobs, which can lead to lower turnover rates and increased employee retention. This is important because recruiting and training new employees can be costly and time-consuming. A talent-focused company can save money and resources in the long run by investing in its existing workforce and retaining its top performers.
It sets the stage for innovation
A diverse group of talented employees also makes the company more innovative and resilient as different backgrounds and perspectives bring more ideas to the table. It also allows the company to better serve the diverse customer base and make better business decisions.
It helps with recruitment
Talent-centric companies also tend to be more attractive to job candidates and can have an easier time recruiting the best and brightest talent in their industry. This can give them a competitive advantage and help them build a strong reputation as a top employer
Being talent-focused is important because it allows companies to stay competitive and achieve long-term success by having a skilled and motivated workforce that can drive innovation and growth.
Learn more from our healthcare recruiters
4 Unique Ways to Hire Better in 2023
4 Reasons Why Your Hiring Software Is Missing Top Talent
3 Essential Tips to Retain Diverse, Underrepresented Talent
IQ PARTNERS is an Executive Search & Recruitment firm supporting clients across Canada and internationally. We help companies hire better, hire less & retain more. We have specialist teams of recruiters in Executive Search / Board & C-Suite, Technology, Media, Digital & Marketing, Accounting & Finance, Financial Services & Insurance, Startup, Data Science, Consumer, eCommerce & Retail, HR, Manufacturing, Supply Chain & Engineering, Construction & Engineering, Legal & Professional Services, Pharmaceutical & Life Sciences, and Sales. Click here to view current job openings and to register with us.