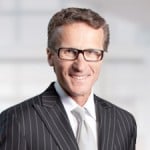 By Randy Quarin, Co-Founder & Emerging Technology Recruiter
Talent acquisition is highly competitive today. We are in a unique situation where there is a talent shortage, and many organizations are having a difficult time finding and retaining the talent they need to ensure their organization thrives. There are many companies that have vacant positions for months on end because they cannot find the right candidate to fill the role. To prevent this from happening to them, many companies are using recruitment agencies and consultants to help them gain access to the best talent on the market.
"It's essential you select candidates who are highly skilled, motivated and committed to your cause. Working with an ethical recruitment agency is one way to achieve this goal," says Mandi Tyrell on HRnews.
One of the additional challenges organizations face is finding a recruitment firm that not only blends in well with their company culture and approach to recruiting, but also shares the same values and takes an ethical approach to talent acquisition.
4 Tips to Ensure You Hire an Industry Leading Recruitment Agency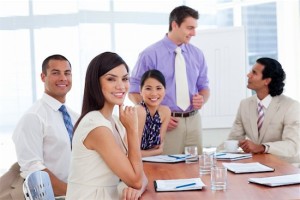 It's no secret that there are many options to consider when seeking out a recruitment agency. However, no two agencies are the same, and it's essential you find one that can help you achieve your hiring objectives. Here are some tips for finding an industry leading recruitment firm:
1. Perform your due diligence: Hiring a recruiting agency is a big decision, and you shouldn't take it lightly. Request references, talk to other organizations that have used them and assess the company's approach to recruiting, job advertisements, and their overall online marketing strategy.
2. Review industry credentials: Check out the agency's industry credentials, who they are affiliated with, and if they have won industry awards and achievements.
3. Make sure they have experts in your industry: Hiring and recruiting best practices vary based on industry. Hiring strategies that work in one industry may not be as effective in another. Ensure the agency has professional recruiters who specialize in your industry.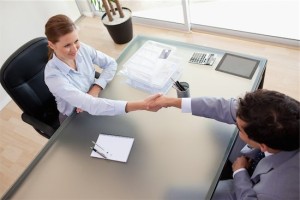 4. Request transparency and collaboration: Top recruiting companies will have no problem being transparent and will work collaboratively with you to ensure you achieve desired results. You're on the same team, and a recruiter should have the same goal as you – to help you hire the best talent possible.
Get More Advice About Using Recruiting Agencies for Your Talent Search
Top 4 Skills Today's Recruiters Need to Succeed
Has Digital Recruiting Put the Power in the Hands of the Talent?
Advantages of Working with an External Recruiter: How to Tell Friend from Foe
IQ PARTNERS is an Executive Search & Recruitment firm supporting clients across the country. We help companies hire better, hire less & retain more. We have specialist teams of recruiters in Financial Services & Insurance, Marketing Communications & Media, Emerging Tech & Telecom, Consumer Goods & Retail, B2B & Industrial, Technology, Accounting & Finance, HR & Operations and Mining & Engineering. IQ PARTNERS has its head office in Toronto and operates internationally via Aravati Global Search Network. Click here to view current job openings and to register with us.