COVID-19 caught most of us by surprise. We didn't see it coming and many businesses did not have a plan in place for a pandemic of this nature. The situation taught us a lot about ourselves, personally and professionally. You also learned a thing or two about your business operations.
Here, our Toronto recruiters put together a list of 5 things businesses have learned from the COVID-19 pandemic:
1. Remote Works
COVID-19 caused many businesses to quickly shift to remote operations. It taught many companies that there are a lot of roles that can be done remotely. There are a lot of positions that you may have thought could not be done effectively from home, but have been successful. This shift in operations has given many businesses a lot to think about. It can affect everything from recruiting to office space needs, and how to best leverage technology for operations.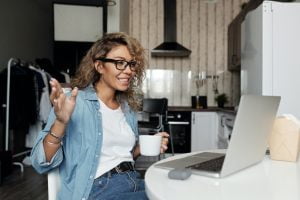 2. Technology Acumen Is Vital
Businesses quickly learned that employees with technology skills are valuable commodities. Tech skills enabled people to make quick adjustments to how they do their job. Those without tech skills had more of a struggle transitioning to this new normal. Companies will place greater emphasis on tech skills when hiring in the future.
3. There Are Many Creative Ways to Get the Job Done
When there's a will, there's a way. Virtually every type of job imaginable has gone through some changes. Some companies have had no choice but to be creative to keep the doors open. Even though some solutions are not ideal, if you can consistently come up with creative ways to get the job done, you will succeed.
4. Agility Is Vital
COVID-19 quickly told you how agile your company is. Change management skills are a must. The quicker you can adjust and the more accepting you are of changes in operations, the better you will handle any crisis you are faced with.
5. You Need a Plan for Next Time
All businesses need to be ready for next time. While it may or may not be COVID-19, you need to have a plan in place to deal with a global scale pandemic. Have a strategy and resources in place to minimize business interruption.
Tips From Toronto Headhunters for Recruiting and Hiring During COVID-19
How IQ Partners Is Supporting Clients and Candidates During the COVID-19 Pandemic
How to Shift Business Operations During COVID-19
How to Strengthen Your Hiring Strategy During COVID-19
How to Improve Your Talent Pipeline During COVID-19
---
IQ PARTNERS is an Executive Search & Recruitment firm supporting clients across the country. We help companies hire better, hire less & retain more. We have specialist teams of recruiters in Executive Search / Board & C-Suite, Technology, Media, Digital & Marketing, Accounting & Finance, Financial Services & Insurance, Cannabis, Startup, Data Science, Consumer, eCommerce & Retail, Operations & HR, Manufacturing, Supply Chain & Engineering, Legal & Professional Services, Pharmaceutical & Life Sciences, Non-Profit & Sustainability, and Sales. IQ PARTNERS has its head office in Toronto and operates internationally via Aravati Global Search Network. Click here to view current job openings and to register with us.