There is no doubt your recruiting strategy and priorities have changed. COVID-19 has forced many companies to re-assess their approach to recruiting and attracting talent. The type of candidates, level of experience, skill requirements, and type of personalities you need to fit into this new reality have caused many companies to take a second look at their talent pipeline.
Now is the perfect opportunity to get a competitive edge and improve your talent pipeline. Get a step ahead now and be ready to hit the ground running.
In this blog, our expert Toronto recruiters outline how to improve your talent pipeline and ensure it's aligned with our new reality:
1. Assess Your Current Pipeline
What does your current pipeline look like? Do you have one? How developed is it?
Take a look at the type of candidates and the criteria you were using to assess candidates. Is the way you qualify candidates and move them through the hiring process still relevant? Can it be more efficient? What can you change, considering the current conditions and expected future conditions of how your company operates?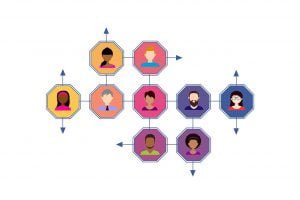 2. Redefine Skills and Talent Needs
Coronavirus has created a new reality for many companies. You've had to change the way you do things. For many, you will not likely completely go back to the way things used to be. You've changed and innovated. This has also changed the types of skills and people you want to work for your company.
Redefine the qualifications and personality types you are seeking in candidates.
3. Recreate Ideal Candidate Profiles
Who is your new ideal candidate? What skills do they possess? What personality traits do they have? How are they different from the candidates you were looking for pre-COVID-19? Depending on your business, your ideal candidate may be very different or not have changed at all. But it's important to re-assess your needs to ensure your pipeline has the right type of talent.
4. Re-qualify Candidates Based on New Normal
You likely have candidates in various points of your pipeline. But are these candidates still the types of people you are seeking? Take some time to re-assess and re-qualify candidates based on the new normal. Some candidates may no longer cut it, whereas others may jump to the top of the priority list.
Learn More From Toronto Recruiters About Improving Your Talent Pipeline
How to Shift Business Operations During COVID-19
Recruiting Troubles? 6 Ways to Improve Your Talent Pipeline
Why You Need a Talent Pipeline – 5 Reasons
---
IQ PARTNERS is an Executive Search & Recruitment firm supporting clients across the country. We help companies hire better, hire less & retain more. We have specialist teams of recruiters in Executive Search / Board & C-Suite, Technology, Media, Digital & Marketing, Accounting & Finance, Financial Services & Insurance, Cannabis, Startup, Data Science, Consumer, eCommerce & Retail, Operations & HR, Manufacturing, Supply Chain & Engineering, Legal & Professional Services, Pharmaceutical & Life Sciences, Non-Profit & Sustainability, and Sales. IQ PARTNERS has its head office in Toronto and operates internationally via Aravati Global Search Network. Click here to view current job openings and to register with us.