Are you having difficulty finding the right candidates? It may be because your search is too restrictive.
Casting a wider net increases your chances of finding the best person for the job. Some of the best candidates may be in the next town or even across the province. Extending your search opens the door to more candidates and more possibilities for your organization.
Even though it's considered to be a candidate's market, many marketing professionals are willing to consider relocation for the right position. If it's the right career move and you offer the right incentives, you can attract top marketing talent to come work for you.
5 Tips to Attract Out of Town Marketing Talent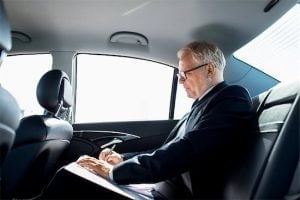 1. Take the candidate's perspective into account: Moving to a new city or commuting a long distance each day is a big commitment from a candidate. It's important for companies to be flexible and offer assistance to out of town candidates, especially if they are a great talent. Offer relocation assistance and other things that can help them ease the transition.
2. Offer flexibility: Moving and taking a new job are big life changes. It's important to offer flexibility to candidates willing to take the job. Offer flexible working hours and the ability to work from home if they are commuting. If they are relocating, be flexible with start times and offer assistance with finding new accommodations.
3. Tell them: Make it clear in job ads, on your website, and on social media you are willing to consider candidates from out of town. Many candidates don't bother to apply for jobs they find appealing because they are in a different location.
4. Sell the company and city: Selling both a strong company culture and the benefits of the location are important. If a candidate is going to move from another city, they want to feel comfortable with company culture, and they want to feel comfortable with their new surroundings. If they come in for an interview, show them around the office and the city.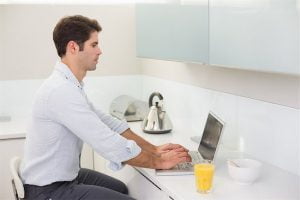 5. Consider offering remote positions: Technology has made it possible for people to work from anywhere. Out of town marketing talent doesn't necessarily have to work in the company office. There are some marketing roles that can be done remotely. Offering a remote position is one way to attract great talent, regardless of geographic location.
More Tips to Attract Marketing Talent

Job Interview Questions to Find Exceptional Marketing Talent
How to Spot a Unicorn Marketing Candidate
How to Use Email to Recruit Marketing Candidates
IQ PARTNERS is an Executive Search & Recruitment firm supporting clients across the country. We help companies hire better, hire less & retain more. We have specialist teams of recruiters in Technology (IT), Accounting and Finance, Consumer Goods, eCommerce and Retail, Financial Services and Insurance, Startup, B2B and Industrial, Operations and HR, Professional Services and Legal, Media, Digital and Marketing, Pharmaceutical and Life Sciences, Emerging Technology and Telecom, and  Sales. IQ PARTNERS has its head office in Toronto and operates internationally via Aravati Global Search Network. Click here to view current job openings and to register with us.