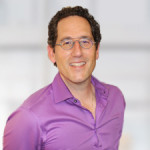 By Steven Petroff, Toronto Accounting & Finance Recruiter
When you hear about the hottest job markets in Canada, one would assume that the talk is about the newest generation of candidates to enter the job market – the millennials and generation Z.
However, with many Canadians working well into their 60s and deciding to put off retirement for a few years, the 55+ candidates have become one of the hottest commodities in recruiting.
Why?
There are a number of reasons for this:
Fewer people are deciding to retire early

Canadians are living longer and want to keep working

There are more workers who are 55+ than ever before

The population is aging
These factors have had and will continue to have a large impact on the candidate pool. Kevin Carmichael from Canadian Business explains what is happening with this group of candidates:
"The population is aging, so it is only natural that the population of older workers would increase. But there is more to it than that. There were 10.6 million Canadians aged 55 and older in September, an increase of about 3% from a year earlier. The pool of available workers in that age bracket is growing even faster: the labour force, defined as the number of individuals who are either employed or actively looking for work, increased almost 5% from September 2015 to 4.06 million, the most ever."
Key Stats About the 55+ Candidate Pool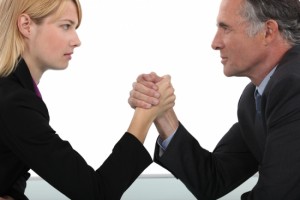 This trend is not only happening in Canada, it's occurring around the world, especially in developed countries. According to the International Labor Organization:
The participation rate of workers 55+ will increase to more than 18% in 2030 from 14.3% in 2014.

While the number of workers 55+ dipped in the 1970s, almost 36% of Canadians aged 55+ were working or seeking work in September (2016), a record number.
The Benefits of Hiring People Aged 55 and Up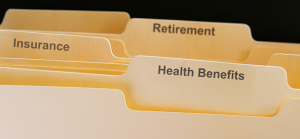 There are benefits to hiring people aged 55 and up, including:
A high degree of experience – both life and work experience

Dedication to their work

Punctuality – they can be counted on to come to work and be on time

They take pride in a job well done

They are effective communicators

They can serve as mentors for younger employees

They lead by example and are good leaders
While there are also some potential disadvantages of hiring older candidates, such as lack of technology skills and coping with continuous change, it is difficult to argue with their level of experience and unique skill set.
"Older workers' unique skills and values–and the potential savings to your company in time and money–make hiring them a simple matter of rethinking the costs of high turnover in a more youthful workforce vs. the benefits of experience and mature standards older workers bring to the mix," says Stephen Bastien on Entrepreneur.com.
Read More About Hiring Trends
Most People Want to Work for Small Companies, Says LinkedIn
Recruitainment Is Changing the Recruiting Industry
IQ PARTNERS is an Executive Search & Recruitment firm supporting clients across the country. We help companies hire better, hire less & retain more. We have specialist teams of recruiters in Financial Services & Insurance, Marketing Communications & Media, Emerging Tech & Telecom, Consumer Goods & Retail, B2B & Industrial, Technology, Accounting & Finance, HR & Operations and Mining & Engineering. IQ PARTNERS has its head office in Toronto and operates internationally via Aravati Global Search Network. Click here to view current job openings and to register with us.