Job descriptions are one of the most overlooked and rushed aspects of the hiring process. They get reused over and over again, and little thought or effort goes into writing engaging job ads. After reading a couple of descriptions, you'll start to see many look very similar.
But here's the BIG issue – What you write in the job ad will have a direct impact on the type of candidates who apply.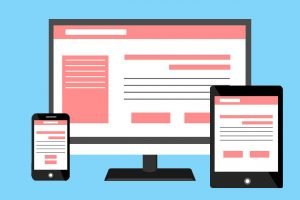 If you want to attract the best of the best from the talent pool, you need to write the best of the best job descriptions. Here are 5 tips from Toronto recruiters to immediately improve your job description:
1. Forget About Trying to Write a Cool Job Title
There are already enough ninjas and gurus out there today. Sure, the title may sound cool, but what does it mean? If a candidate cannot immediately identify with the job title, they may not even click on your ad to see what the job is all about. Write job titles that are easy to understand.
2. Cut the Buzzwords and Industry Jargon
Forget about industry acronyms, slang, and trendy terminology. Some people may not understand what you are referring to. Write as clearly and concisely as possible.
3. Why Should They Care?
Before you dive into qualifications, responsibilities, and benefits, you need a strong summary statement at the top of your ad. You need to hook the candidate and spike their interest. Tell the candidates why your company is a great place to work, how the role is great, and how they'd benefit by being in the role. Don't just repeat a generic statement about the company.
4. Sell the Culture
Yes, the job title, responsibilities, and salary are all very important, but many top candidates are sold on the company culture. They want to work in a place they can relate to. They want to be valued and they want to be in a great place to work. Clearly communicate why your company culture rocks!
5. Optimize, Optimize, Optimize
Are you optimizing your job ads for search? You should be. If not, you are missing out on lots of potential candidates who just Google and use the search functions on LinkedIn, Facebook and other social channels to search for jobs. Include keywords and phrases candidates would use to search for your role. Include them in the title, description and higher up in the ad.
More Recruiting Insights From Toronto Headhunters
6 Recruiting Mistakes You Need to STOP Making Now
How to React When You Think an Employee Is Going to Quit – 4 Steps
5 Tips to Close a Top Job Candidate Who Has Multiple Job Offers
---
IQ PARTNERS is an Executive Search & Recruitment firm supporting clients across the country. We help companies hire better, hire less & retain more. We have specialist teams of recruiters in Executive Search / Board & C-Suite, Technology, Media, Digital & Marketing, Accounting & Finance, Financial Services & Insurance, Cannabis, Startup, Data Science, Consumer, eCommerce & Retail, Operations & HR, Manufacturing, Supply Chain & Engineering, Legal & Professional Services, Pharmaceutical & Life Sciences, Non-Profit & Sustainability, and Sales. IQ PARTNERS has its head office in Toronto and operates internationally via Aravati Global Search Network. Click here to view current job openings and to register with us.