The numbers don't lie. We live in a data driven society and key decisions are increasingly being made based on analytics.
Recruiting has always been about people, building teams, hiring for the right fit, and building strong networks. Data doesn't change this, but it does change how recruiters approach the candidate search.
A LinkedIn Talent Solutions report finds that data is shifting the talent acquisition process. Recruiters and hiring managers are increasingly using data to drive the decision making process. Here we look at the report findings and how data is changing talent acquisition practices.
Data Reduces Uncertainty in Talent Acquisition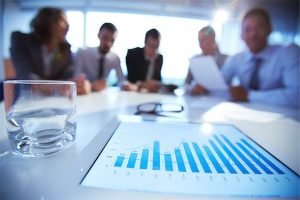 Opinions and gut feelings can be right. They can also be wrong. There is no way to tell either way until after the candidate is hired and already in the position. Data changes this. It adds more certainty to key hiring decisions.
The report explains:
"Companies win in today's world by hiring and retaining the best talent. That's why you're always feeling pressure to find more people, with more niche skills, faster. The truth is, data is your ticket to getting there. When everyone else is throwing out opinions about whom to hire, how to hire, and where to hire, you can sit at the proverbial table and point to the facts. Thus it's no surprise that 69% of talent professionals believe using data can elevate their careers. Those who don't? They get left behind."
How Companies Are Using Data in Talent Acquisition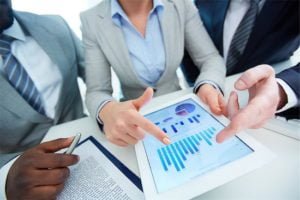 Data can be used to support recruiting in many ways. It can be used to support hiring decisions, improve retention, and understand underlying issues. The report identified the following top uses for data in hiring and recruiting:
Increase retention (56%)
Evaluate skill gaps (50%)
Make better offers to candidates (50%)
Understand candidate wants (46%)
Workforce planning (41%)
Predict candidate success (39%)
Access talent supply and demand (38%)
Compare talent metrics (31%)
Forecast hiring needs (29%)
Overall, data helps organizations make better hiring decisions. How data can be used will only expand in the future. And the good news is you don't need to be a numbers expert to use and understand talent acquisition data and metrics. Using it will help you make more effective decisions and be a better recruiter.
More Innovative Approaches to Talent Acquisition
Get more talent acquisition tips by reading these blogs by our expert recruiters:
Traditional Talent Acquisition Methods No Longer Effective – Technology Gap to Blame
How Analytics Can Enhance Your Talent Strategy
Talent AMD Strategy: Is It the Future of Recruitment?
IQ PARTNERS is an Executive Search & Recruitment firm supporting clients across the country. We help companies hire better, hire less & retain more. We have specialist teams of recruiters in Technology (IT), Accounting and Finance, Consumer Goods, eCommerce and Retail, Financial Services and Insurance, Startup, Cannabis, Big Data, B2B and Industrial, Operations and HR, Professional Services and Legal, Media, Digital and Marketing, Pharmaceutical and Life Sciences, Emerging Technology and Telecom, and  Sales. IQ PARTNERS has its head office in Toronto and operates internationally via Aravati Global Search Network. Click here to view current job openings and to register with us.