How people work is changing. But is the role post-secondary education plays in preparing for professional life changing with it? It's a conversation that is coming up more frequently in recruiting circles. Below, our software recruiters talk about whether or not you still need a degree to get a high-paying job.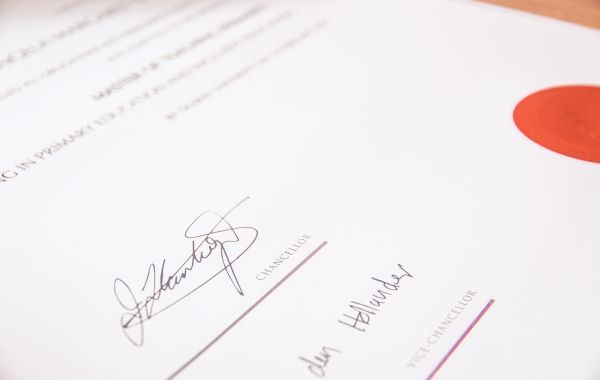 People Are Second Guessing The Need For A Degree
People are now questioning the value of higher education as education costs steadily increase. And with the cost of living increasing, it is becoming even more challenging for students to pay off their loans once they get a job. People simply cannot afford to start their careers with tens of thousands of dollars in debt only to start out in an entry-level role. Plus, many entry-level jobs don't require a degree.
The traditional model and belief that you need to go to school to get a good-paying job is changing. People are identifying other paths to get the training and experience they need to get a high-paying job.
The tech industry is a good example. There are many people working in IT, software, and internet marketing who don't have advanced degrees but high-paying jobs. Working in the skilled trades is another great example of not requiring an advanced degree.
A lot of people in these industries don't have university degrees. But they do get certification, ongoing training, and acquire new credentials and skills. This approach has led to many making well over six figures and they don't have to worry about paying off a significant loan. Their education costs are more reasonable.
A Degree Is Not Always Necessary But It Can Be Helpful
An advanced degree isn't as important as it once was, but education will always be a big consideration. Amid worker shortages and the difficulty recruiting top talent, employers are also starting to put less priority on education. They are now putting more stock into training, experience, and other considerations when hiring.
This is not to say that a degree can't be helpful. According to a survey by Multiverse, candidates with a degree can use it to gain an edge over other candidates.
"It found that while only about half of the business leaders worked at companies where college was a requirement for entry-level jobs, another 35% said candidates with college degrees still had an advantage in entry-level roles that didn't require them."
This is particularly the case in the United States, but not necessarily true in other countries.
While a degree can enhance job prospects and increase earning potential in many cases, it's important to note that alternative paths to high-paying jobs exist. Demonstrating relevant skills, experience, continuous learning, networking, and showcasing a strong work ethic can be equally valuable in securing lucrative job opportunities. Ultimately, the decision to pursue a degree or explore alternative paths depends on individual circumstances, career goals, and the specific requirements of the desired job or industry.
More Articles By Our Toronto Software Recruiters
Why You Should Discuss Salary Before the Final Interview
6 Salary Negotiation Mistakes to Avoid
Consider These 3 Crucial Questions When Deciding Between Two Great Candidates
IQ PARTNERS is an Executive Search & Recruitment firm supporting clients across Canada and internationally. We help companies hire better, hire less & retain more. We have specialist teams of recruiters in Executive Search / Board & C-Suite, Technology, Media, Digital & Marketing, Accounting & Finance, Financial Services & Insurance, Startup, Data Science, Consumer, eCommerce & Retail, HR, Manufacturing, Supply Chain & Engineering, Construction & Engineering, Legal & Professional Services, Pharmaceutical & Life Sciences, and Sales. Click here to view current job openings and to register with us.