There are a lot of anxious people right now. They are impatiently waiting to see what happens with the economy and the impact a potential recession will have on their careers. People are worried about losing their jobs. 
If you've talked about career strategies with recruitment agencies in Toronto, many recruiters will talk about the need to have an alternative career plan in case you get laid off. Some may refer to this as career cushioning or by other names, but the concept is the same – have a Plan B.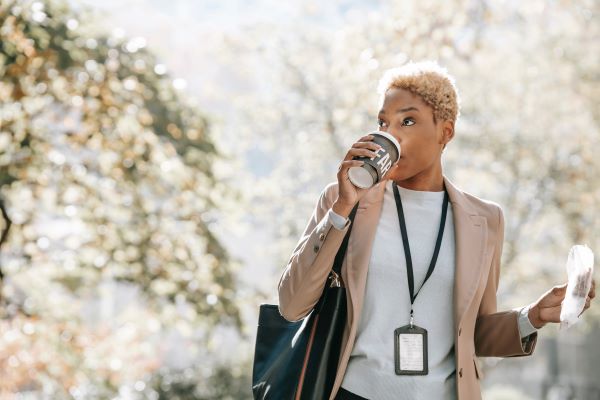 It's no secret that many companies are planning layoffs and hiring freezes as a reaction to the impending recession in 2023. As companies prepare, so should you to insulate yourself and minimize the effect of a recession on your career. Below, our recruiters provide you with some advice about how to cushion your career in case you get laid off. 
People are concerned about getting laid off
According to a recent study, there are a lot of people who are on edge and worried about potentially losing their job because of the economy. 
66% believe a recession could cause layoffs in their organization

81% are personally concerned about losing their job

37% don't think they could handle being laid off (financially or emotionally)
What is career cushioning?
Career cushioning is the process of preparing yourself for what is to come next in your career. It's a strategy used by employees to take steps to protect themselves from what comes next in the job market and the economy. 
Some may view it as being a proactive "passive candidate." You nurture relationships, keep your options open, and keep an eye out for opportunities to ensure you have a cushion to fall on if you are laid off. 
Ways to cushion your career
There are a lot of actions you can take to ensure you are ready for a recession or anything else that could disrupt your career path. They include:
Keeping in close contact with your professional network (former employers, colleagues at other organizations, recruiters, and other professionals in your industry)

Updating your social media profiles and being active in professional spaces online

Always networking and meeting new people

Keeping a detailed eye on what is happening in your industry and the economy 

Volunteer with organizations in your community

Make yourself indispensable – stay engaged and focused

Continuously assess your situation and look for ways to improve 
When you take these actions, you will be in a better position to pivot if you are suddenly laid off or other less than ideal circumstances arise. 
More Advice From Our Recruitment Agency in Toronto
The Shocking and Not So Shocking Reasons People Get Fired
Was Being Laid Off a Blessing in Disguise? 4 Tips to Improve Your Resume
You've Been Fired. What Do You Say In Job Interviews?
IQ PARTNERS is an Executive Search & Recruitment firm supporting clients across Canada and internationally. We help companies hire better, hire less & retain more. We have specialist teams of recruiters in Executive Search / Board & C-Suite, Technology, Media, Digital & Marketing, Accounting & Finance, Financial Services & Insurance, Startup, Data Science, Consumer, eCommerce & Retail, HR, Manufacturing, Supply Chain & Engineering, Construction & Engineering, Legal & Professional Services, Pharmaceutical & Life Sciences, and Sales. Click here to view current job openings and to register with us.