Are you still working remotely? If so, how many days per week are you at home? How often do you go to the office?
There has been a lot of chatter lately about remote work and hybrid work schedules going away now that things are back to normal after the pandemic. Some companies are considering it, while others are still allowing employees to work from home and telecommute. There are also companies that have mandated people come back to the office.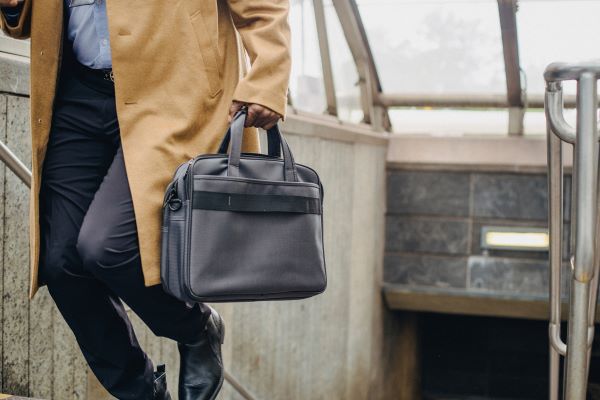 So, is full-time remote work a thing of the past? According to a recent survey from Pew Research, there are still many people working remotely. How many? About 35% of workers with jobs that can be done from home are working remotely full-time.
"It does seem like there has been a shift that could be permanent in how people with telework-able jobs think about where they work," says Juliana Horowitz, Pew's associate director of social and demographic trends research on Forbes. "A third is a sizable share working from home all of the time."
Remote Work Research Findings
There is still a great desire to work from home. This has been reflected in how companies are managing employees' work locations. According to the survey:
       

41% of those with jobs that can be done remotely are working a hybrid schedule

       

63% say employers require them to work in person a certain number of days per week or month

       

59% say they work from home three or more days in a typical week

       

41% say they do so in two days or fewer.
There is a desire for people to continue to work from home. According to the research:
"About a third (34%) of those who are currently working from home most of the time say, if they had the choice, they'd like to work from home all the time. And among those who are working from home some of the time, half say they'd like to do so all (18%) or most (32%) of the time."
So, there is clearly a desire for people to continue their current work arrangements. But there are potential pros and cons.
The advantages and disadvantages workers see to working from home
The survey also looked at the potential advantages and disadvantages of continuing to work from home. Here are the key findings:
       

71% say they have the ability to balance work and personal life

       

56% say working from home helps them meet the deadline

       

36% believe working from home can hurt their chances of being mentored

       

53% believe working remotely can negatively impact how connected they feel with coworkers.
More From Our Software Recruiters
5 Terrible Remote Employee Management Tactics That Harm Employees (& Your Bottom Line)
"Is My Camera On?" 8-Step Checklist to Run Better Remote Hiring Interviews
Why Companies Like Tesla Would Rather Fire People Than Accommodate Remote Work
IQ PARTNERS is an Executive Search & Recruitment firm supporting clients across Canada and internationally. We help companies hire better, hire less & retain more. We have specialist teams of recruiters in Executive Search / Board & C-Suite, Technology, Media, Digital & Marketing, Accounting & Finance, Financial Services & Insurance, Startup, Data Science, Consumer, eCommerce & Retail, HR, Manufacturing, Supply Chain & Engineering, Construction & Engineering, Legal & Professional Services, Pharmaceutical & Life Sciences, and Sales. Click here to view current job openings and to register with us.