Competition has never been fiercer for top industry talent.  Many argue there is a talent shortage, especially for jobs requiring specialized skill sets. Most companies offer similar compensation and benefits packages when recruiting. Therefore, organizations need to differentiate in other ways to give themselves an advantage over competitors when competing for talent.
One of the most effective ways to separate your company from others is to offer a flexible work environment. Company cultures that promote flexibility have been known to not only help attract talent but help them and your organization operate more effectively.
Benefits of Flexible Work Environment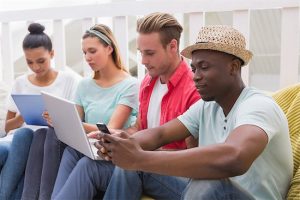 Recent research has found there is a positive correlation between offering flexible working arrangements and productivity, loyalty and job satisfaction.
In Flexibility in the Workplace: Implications of flexible work arrangements for individuals, teams and organisation, Professor Sharon Clarke & Dr Lynn Holdsworth explain the benefits:
"Employees who have been allowed to work flexibly tend to demonstrate greater commitment and a willingness to 'give back' to the organization. Our interviews found that flexible working acts as a motivator for employees, such that they are more willing to work overtime, change work hours, take work home, etc. While this has positive benefits for teams and organizations, in terms of increased productivity, there are potential negative effects for the individual, as this can lead to work intensification."
Additionally, other research has found:
75% of millennials would be willing to take a pay cut to work for a company that offered flexible work hours.
Workers are more likely to stay with the organization for more than 5 years if offered flexibility.
Flexible work arrangement improves employee effectiveness.
Tips to Make Your Work Environment More Flexible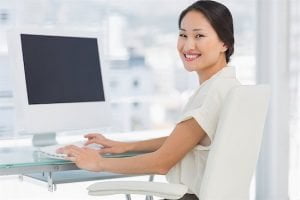 It's clear employees want to work for companies that provide them with flexibility. But how can you do it successfully?
Have clear guidelines
Ensure work flexibility is fair for all employees
Ensure management plays by the same rules
Offer the opportunity to work remotely or to use flex hours
Hold people accountable if they abuse flexibility privileges
Overall, there needs to be an effective balance between flexibility, time spent in the office, and being productive. How you find this balance should be based on your company culture and what has helped your organization be successful.
Read More About the Importance of a Strong Work Environment
5 Elements That Will Hurt Your Organizational Culture
5 Types of Employees Who Can Ruin Your Company Culture and Kill Morale
Outside the Box Recruitment Practices
IQ PARTNERS is an Executive Search & Recruitment firm supporting clients across the country. We help companies hire better, hire less & retain more. We have specialist teams of recruiters in Technology (IT), Accounting and Finance, Consumer Goods, eCommerce and Retail, Financial Services and Insurance, Startup, B2B and Industrial, Operations and HR, Professional Services and Legal, Media, Digital and Marketing, Pharmaceutical and Life Sciences, Emerging Technology and Telecom, and  Sales. IQ PARTNERS has its head office in Toronto and operates internationally via Aravati Global Search Network. Click here to view current job openings and to register with us.