Losing your job is not a great feeling, especially if you didn't see it coming. There are many reasons why you could be let go – cutbacks, contract expiration, performance issues, or other issues. Regardless of why you were just let go of your job, it's important to look forward and not dwell too much on the past.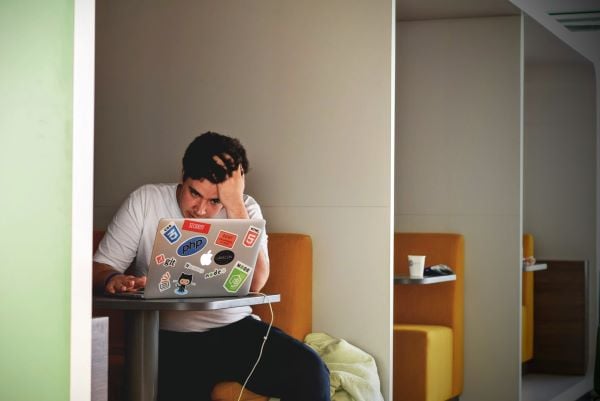 Our Toronto marketing recruiters suggest you do the following after you lose your job:
Take a deep breath!
Losing your job can be overwhelming. It can be emotional. It can be a shock to your system. So, give yourself a little time to take in what is happening. Taking a day to decompress and absorb your new reality can help.
Consult your lawyer
Depending on the nature of your reason for being let you, consulting your lawyer may be a good idea. This is particularly the case if you believe you were fired without cause. Your lawyer can also help you negotiate your severance package and ensure you get what you are entitled to receive.
File for unemployment
Once you receive your employment documentation, file for unemployment. Do this as soon as possible to ensure you start receiving employment insurance (EI) payments.
Adjust your personal budget
Depending on your financial situation, you may need to adjust your personal budget. It's a good idea to cut out unnecessary expenses for the time being.
Review your career goals
Losing your job is an opportunity to assess your career to this point. Are you where you want to be? Is now the time for a change? Take some time to assess your career plan.
Update your LinkedIn and social media
Update your employment history on your LinkedIn profile. Make it known that you are now looking for a new position. It is also a good idea to send out feelers to people in your network. Review your social media accounts to ensure no content could be detrimental to your job search.
Update your resume
Update your resume and cover letter. Revamp your career experience. But also make sure to add new skills, certifications and other credentials you have acquired since you last updated your resume.
Start the job search process
Once you have an idea of the next job you want, start looking for opportunities. Consider working with a recruitment agency to refine your search.
Get More Advice From Our Toronto Recruiters
Why Your Resume Is Holding You Back From Getting the Job You Want
Is Now a Good Time to Make a Career Move?
It's Time for a LinkedIn Profile Update. Does Yours Check These 5 Boxes?
IQ PARTNERS is an Executive Search & Recruitment firm supporting clients across the country. We help companies hire better, hire less & retain more. We have specialist teams of recruiters in Executive Search / Board & C-Suite, Technology, Media, Digital & Marketing, Accounting & Finance, Financial Services & Insurance, Cannabis, Startup, Data Science, Consumer, eCommerce & Retail, Operations & HR, Manufacturing, Supply Chain & Engineering, Legal & Professional Services, Pharmaceutical & Life Sciences, Non-Profit & Sustainability, and Sales. Click here to view current job openings and to register with us.