Don't overlook the importance of a strong employer brand.
Candidates care about your employer brand. If you have even an average rating as a good place to work, people will second guess applying to work for your organization. Every interaction you have with people during the recruiting process can shape how people perceive your organization.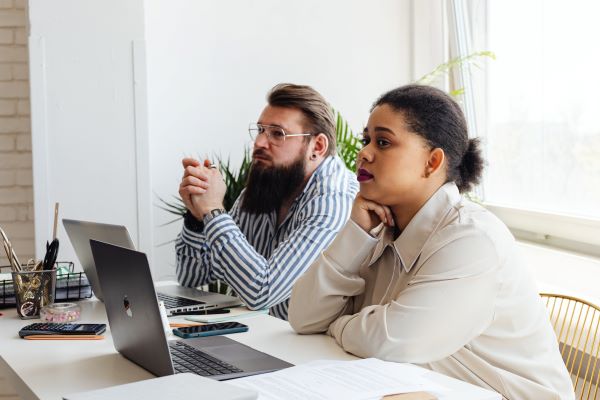 How strong is your employer brand? What steps are you taking to improve it? You could be doing things that are ruining your company's reputation and making it more difficult to recruit top talent in your industry.
We asked our experts at our Toronto recruitment agency to outline some things you could be doing to ruin your employer brand and what you can do instead:
Overpromising and underdelivering
When a candidate is hired for a job, there is an expectation that everything you communicate to them is truthful. They take the job based on the information you provide. If you make claims and then you can't follow through, you will lose the candidate's trust and fracture the relationship from the start.
Instead, only promise candidates things you can deliver.
Bad communication and ignoring candidates
Candidates have a certain expectation from employers when they engage them in the recruiting process. People are putting a lot of time and effort into their application and interview preparation. Failing to keep candidates updated about the hiring process and their status can be a significant bad mark against your company. Too often companies leave candidates in the dark about their status. They don't follow up once resumes are received, and they often take weeks to follow up after interviews.
Instead, have a clear communication plan for when, how often, and what you will communicate to candidates during the hiring process.
Lacklustre job ads
A job ad is meant to get candidates excited about a vacancy. What you write in your ad will say a lot about your brand. Too many companies use generic statements, copy content from other ads, and reuse the same information repeatedly. When you do this, your ads will look dated, stale, and it can cause candidates to question the quality of the role, let alone your brand.
Instead, write a unique job ad each time you have an opening. Ensure it's updated and reflects the type of candidate you want to recruit.
Get More Employer Branding Advice From Our Toronto Recruitment Agency
3 Ways to Strengthen Your Employer Brand Right Now
4 Ways to Generate Positive Employer Brand Reviews Online
5 Benefits of Having a Top Employer Brand in the Marketing Industry
IQ PARTNERS is an Executive Search & Recruitment firm supporting clients across the country. We help companies hire better, hire less & retain more. We have specialist teams of recruiters in Executive Search / Board & C-Suite, Technology, Media, Digital & Marketing, Accounting & Finance, Financial Services & Insurance, Cannabis, Startup, Data Science, Consumer, eCommerce & Retail, Operations & HR, Manufacturing, Supply Chain & Engineering, Legal & Professional Services, Pharmaceutical & Life Sciences, Non-Profit & Sustainability, and Sales. Click here to view current job openings and to register with us.