There is a lot of competition within the marketing industry for top talent. Large corporations, SMBs, marketing agencies, and many other organizations are vying for top talent from a smaller than ever pool of candidates. One of the most effective ways to make your organization stick out and get a competitive edge over other employers is through your employer brand.
"While things like salary, benefits, and title can all contribute to how attractive your role might be, many of the world's most iconic brands have one thing in common when it comes to recruitment: a powerful employer branding strategy," says Steve Harvey from Fabrik Brands.
Here Toronto marketing recruiters outline the benefits of having a top employer brand in the marketing industry:
1. Strong Reputation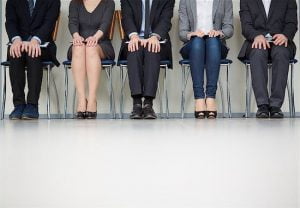 How they'll be treated and company culture are two of the main concerns for job candidates. A top employer brand helps with your company's reputation. It helps to sell your company culture and establishes your company as a desirable place for marketing professionals to work. A good reputation will also make it more likely for candidates to apply for a position. It will help make your company stand out in the crowd.
2. Passive Recruitment
Rather than having to seek out talent, companies with a strong employer brand often have candidates seeking them out for employment opportunities. A strong employer brand can increase the number and quality of candidates who apply for positions with your organization. You will also be more likely to have others refer your organization to candidates who are looking for new opportunities.
3. An Easier Sell
Selling top candidates on your organization, culture, and opportunities can be easier if you have a well-established brand. Your company values, vision, and culture can help to sell itself.
4. More Efficient Recruiting Process
The ability to attract more talent will help you reduce your recruiting time. You won't have to spend as much time seeking out candidates, as your talent pool will be primed with viable candidates.
5. Reduced Turnover
A final significant benefit of a strong employer brand is, once you hire top talent, they are more likely to stick around long term. This will help your company improve performance, but it will also reduce the cost of recruitment. You'll need to hire less.
Read More From Toronto Recruiters About Recruiting in the Marketing Industry
4 Innovative Ways to Recruit Top Marketing Talent
3 Effective Recruiting and Retention Tactics for Marketing Companies
Should You Hire Internally or Externally for Your Marketing Team?
---
IQ PARTNERS is an Executive Search & Recruitment firm supporting clients across the country. We help companies hire better, hire less & retain more. We have specialist teams of recruiters in Executive Search / Board & C-Suite, Technology, Media, Digital & Marketing, Accounting & Finance, Financial Services & Insurance, Cannabis, Startup, Data Science, Consumer, eCommerce & Retail, Operations & HR, Manufacturing, Supply Chain & Engineering, Legal & Professional Services, Pharmaceutical & Life Sciences, Non-Profit & Sustainability, and Sales. IQ PARTNERS has its head office in Toronto and operates internationally via Aravati Global Search Network. Click here to view current job openings and to register with us.