Hiring continues to be one of the biggest challenges for companies. Low unemployment rates have put the power in the hands of job seekers. If you want to attract the best available talent to your company, you need to find effective ways to entice them and get their interest.
One way is by crafting a persuasive elevator pitch to job candidates.
We hear a lot about candidates needing to have a strong elevator pitch to capture the interest of hiring companies, but, given the current state of recruiting, the shoe is now on the other foot.
Companies need to have a strong pitch to recruit and get the attention of top talent. Whether you are connecting with them online through LinkedIn or other social platforms, meeting them at trade shows, recruiting events, or sitting down for a job interview, you need to make a great first impression to increase their interest in working for your organization.
A Reminder – What Is an Elevator Pitch?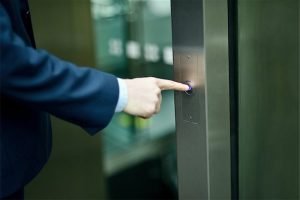 An elevator pitch is a 30-60 second pitch where you communicate what your company does, the role you are looking to hire for, and the type of candidate you are looking to hire. Your pitch needs to be persuasive, communicate the benefits of working for your company and be enticing enough to get the candidate interested in learning more about the available role.
How to Get the Attention of Top Industry Talent
Keep it short: People have short attention spans. Keep your pitch under one minute, or a couple hundred words if you are writing it. Focus on the key points. You can expand and fill in the gaps later during future conversations.
Highlight career growth opportunities: Prospective employees want to know about their current role and future growth opportunities. Mention how the current role can lead to future career opportunities.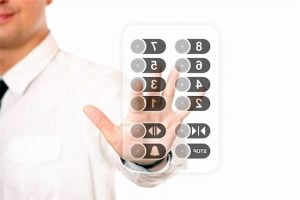 Brief overview of company culture: Give candidates a taste of what it will be like to work for your company. Are you innovative? Do you offer flex time? What do your current employees love most about working for you?
Outline employee benefits and perks: What are the perks of the job? Outline vacation time, health benefits, and other perks such as flex time that will get them interested in learning more about the company.
More Recruiting Tips and Advice
5 Ways to Always Be on the Lookout for Fresh Talent
How Companies Can Leverage AI to Dramatically Reduce Hiring Time (Without Sacrificing Quality)
Data Intelligence Is the New "Gut Instinct" in Talent Acquisition
IQ PARTNERS is an Executive Search & Recruitment firm supporting clients across the country. We help companies hire better, hire less & retain more. We have specialist teams of recruiters in Executive Search / Board & C-Suite, Technology, Media, Digital & Marketing, Accounting & Finance, Financial Services & Insurance, Cannabis, Startup, Data Science, Consumer, eCommerce & Retail, Operations & HR, Manufacturing, Supply Chain & Engineering, Legal & Professional Services, Pharmaceutical & Life Sciences, and Sales. IQ PARTNERS has its head office in Toronto and operates internationally via Aravati Global Search Network. Click here to view current job openings and to register with us.