The pandemic has changed the way people work. Many people are out of work temporarily and unsure when they'll go back. For others, it has changed how they work. Many professionals have taken this time to reflect and consider making a career move or change. While some are shut down, there are also industries that present a lot of opportunities.
In a previous blog, we looked at which industries are still hiring during the pandemic. Here we will outline some of the other industries with job opportunities – sales, technology, and insolvency: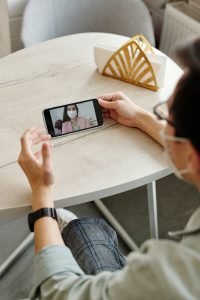 Sales
Companies still need to sell to keep the doors open. To do this, they are investing more heavily in the sales and marketing side of the business. In the retail industry, companies need support with online ordering and fulfillment. There are a lot of opportunities in B2B and B2C sales and support roles. Reach out to our sales recruiters to take your job search to the next level.
Technology
COVID-19 has shed a light on how important it is for companies to have an online presence and a strong digital network. With so many people working remotely, tech companies have been working overtime to help companies make the transition. Businesses have been shifting to more tech-driven operations. There are roles in tech support, e-commerce, social media, app and web development, software, video conferencing, and more. Speak with our technology recruiters to see the opportunities available to you.
Accounting and Insolvency
The pandemic has placed a lot of people and businesses in a compromising financial situation. As a result, there is a spike in demand for accounting and insolvency professionals to assist with making payments and protecting assets. If you're a finance or accounting professional, there are lots of opportunities to make a career move. Talk with our insolvency recruiters to discuss roles that match your skills and experience.
Keep an open mind and think long term. There may be a great career opportunity in an industry you haven't previously considered. The only way to find out is to start looking.
More Job Search Tips From Toronto Headhunters
Need some help with your job search? Connect with our expert sales, technology, or insolvency recruiters. Take a look at these other blogs that offer great advice to help you get the most out of your job search:
Should I Wait Until COVID-19 Is Over to Look for a Job?
Was Being Laid Off a Blessing in Disguise? 4 Tips to Improve Your Resume
How Should Candidates Expect the Hiring Process to Change During COVID-19
IQ PARTNERS is an Executive Search & Recruitment firm supporting clients across the country. We help companies hire better, hire less & retain more. We have specialist teams of recruiters in Executive Search / Board & C-Suite, Technology, Media, Digital & Marketing, Accounting & Finance, Financial Services & Insurance, Cannabis, Startup, Data Science, Consumer, eCommerce & Retail, Operations & HR, Manufacturing, Supply Chain & Engineering, Legal & Professional Services, Pharmaceutical & Life Sciences, Non-Profit & Sustainability, and Sales. IQ PARTNERS has its head office in Toronto and operates internationally via Aravati Global Search Network. Click here to view current job openings and to register with us.