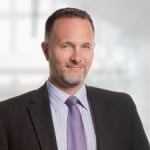 By Mark Rouse, Toronto Marketing Recruiter
Recruiting is a challenging career choice. It can be particularly challenging when it comes to finding marketing talent. With the industry in constant flux and always changing, finding candidates who have the experience, job requirements, and other desirable attributes can be difficult.
There is no question that great marketing recruiters are willing to go out of their way to help candidates with their career aspirations. They also understand the marketing industry like no other. However, there are other personality traits that help separate an average recruiter from a great marketing recruiter.
Traits of a Top Marketing Recruiter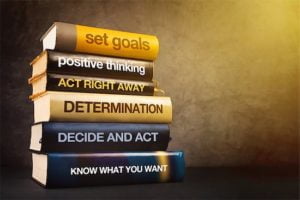 Here are some of the common traits that top marketing recruiters share:
1. They understand industry trends: The marketing industry is ever-changing. New technologies, skills requirements, and new roles open up all the time. Top marketing recruiters understand what is coming down the hopper and use this information when helping candidates and companies.
2. They have a huge network: We all know that networking plays a huge role in the recruiting process. Top marketing recruiters are connected across the marketing industry and can help bridge the gap between candidates and hiring companies. They are the introduction you are looking for.
 3. They have their candidates' backs: A great recruiter always has their candidates' and clients' best interests in mind. For them, it's about finding a great fit for both parties. They don't favor one side over the other, and you can trust the decisions they make are meant to help you progress.
 4. They listen: Great marketing recruiters listen to what candidates and hiring companies want to accomplish. They take the time to fully understand the types of jobs candidates are seeking, why they want to make a career move, and they understand the specific type of candidates organizations are looking to hire.
 5. They are reliable: This is an essential trait that all top recruiters possess. They do what they say, and you can depend on them. There is nothing more frustrating than trying to find the right fit for a job and have a recruiter you cannot depend on.
More Marketing Recruiting Articles
Want to learn more about recruiting in the marketing industry? Check out these insightful blog posts from our expert marketing recruiters in Toronto:
4 Top Challenges for Modern Recruiters
How Is Your Marketing Career Progressing?
5 Ways to Remain a Top Talent in an Ever Changing Marketing Industry
5 Important Job Search Considerations for Marketers
IQ PARTNERS is an Executive Search & Recruitment firm supporting clients across the country. We help companies hire better, hire less & retain more. We have specialist teams of recruiters in Financial Services & Insurance, Marketing Communications & Media, Emerging Tech & Telecom, Consumer Goods & Retail, B2B & Industrial, Technology, Accounting & Finance, and HR & Operations. IQ PARTNERS has its head office in Toronto and operates internationally via Aravati Global Search Network. Click here to view current job openings and to register with us.