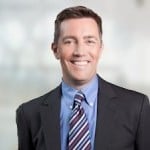 By Bruce Powell, Founder & Executive Recruiter
Location matters in the recruitment industry. Most top job candidates in their industries want to live in big cities and locations that are the heart of their industry. They want to be in the middle of the action and be in a place where there are ample career opportunities.
This reality immediately puts companies that are located in smaller or less than prominent areas at a disadvantage.
The sports world is perhaps the best example of this. Even if a smaller market team offers an athlete top dollar, more often than not, they choose to play for a big market team. They play in Toronto, Vancouver, New York, Los Angeles and Chicago. And why wouldn't they?
Whether you are a smaller company or are located in Nowheresville, you need to accept the realization that you need to do more to attract top talent. This also means you need to be good at convincing people why they should come to work for you.
How to Convince Candidates to Relocate to Nowheresville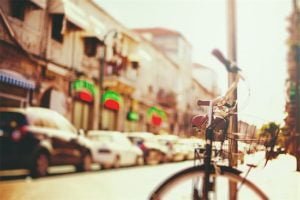 The key is to have the skills and resources to attract top candidates and make your location a non-issue. You need to approach things from their perspective, understand the challenges of relocating, and help candidates make the decision as easy as possible.
Here is how you do it:
1. Sell the company culture: People want to work for organizations that have highly engaging cultures. They want to work in a positive work environment where they feel valued, have opportunities to grow and are a key part of the company's success.
2. Sell the location: There is something to be said for getting off the hamster wheel that is the big city lifestyle. Smaller towns offer a more relaxed environment and better overall work-life balance. Sell candidates on local treasures, the lower cost of living, and overall quality of life.
3. Flip the bill: Paying for moving expenses, offering assistance with finding a place to live, and handling administrative issues can help make the transition more seamless. Covering these expenses is also another incentive to make the move.
4. Offer flexibility: Deciding to relocate is a tough decision, and offering flexibility can definitely help make the transition easier to swallow. Be flexible in terms of move dates, and even office hours in the first few weeks the employee is with the company.
5. Sweeten the deal: If all else fails, you can always offer them more money, better benefits and other incentives to join your organization. Be ready to negotiate on the financial aspects of the deal.
As a hiring company, you cannot afford to only think about your needs, especially if you want someone to relocate and uproot their life. Think about the needs of the employee, and make it as easy as possible for them to choose to relocate and help them with the transition.
Planning on hiring? Check out these recent blog posts from our Toronto recruiters:
4 HUGE Recruitment Barriers for Hiring Managers
6 Things Companies Need to Do Before Sending a Job to a Headhunter
5 Proactive Ways Companies Can Improve Recruiter Relations in 2016
……………………………………………..
IQ PARTNERS is an Executive Search & Recruitment firm in Toronto. We help companies hire better, hire less & retain more. We have specialist teams of recruiters in Financial Services & Insurance, Marketing Communications & Media, Emerging Tech & Telecom, Consumer Goods & Retail, B2B & Industrial, Technology, Accounting & Finance, HR & Operations and Mining & Engineering. IQ PARTNERS has its head office in Toronto and operates internationally via Aravati Global Search Network. Click here to view current job openings and to register with us.