By Adrian Robinson, Toronto Marketing Recruiter
The marketing industry is highly competitive. It is continuously changing, jobs are evolving, and marketing professionals need to be on top of their game. The good news is there are lots of opportunities to get ahead and fast track your marketing career.
It's no secret marketing professionals are not afraid to make career moves. The key is to make the right moves and gain the right experience in each role as you grow your career. Are you maximizing your time in each job?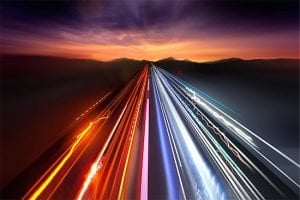 Here are some ways to fast track your marketing career:
Own Your Mistakes and Learn From Them
Everyone makes mistakes, especially if you are pushing the envelope and trying to be innovative and different. The key is to own your mistakes, take full responsibility, make them right, and then learn from them. Most people learn by doing and in trying new things, it will allow you to experience more and become more well rounded.
Become a Leader
All companies are looking for people with leadership skills. One of the most effective ways to take the next step in your career is to prove your value. Everything you are doing in your current job is saying something about who you are and your potential. Take the ball and run with it – use each opportunity you get to show your leadership abilities.
Always be on the lookout for new ways to refine and add to your leadership capabilities.
Be Adaptive
Change is part of any job in marketing. New roles, new responsibilities, and changing how things are done is part of the industry. Being adaptive to change is a must, and something you need to prove in order to be given more responsibility. Embrace constant changing circumstances of your job and use it as an opportunity to show your flexibility.
Master Your Communication Skills
All marketing professionals need to be master communicators. It's a key function of your job. You need to be able to communicate with all types of people and in a variety of ways – in person, phone, email, and social media. You will also need strong presentation and networking skills. Strong communication skills will play a role in almost everything you do as a marketer. Mastering them will help you fast track your career.
More Marketing Career Advice
Instagram Is Becoming an Important Recruiting Platform
Predicting the State of Marketing Hiring in 2019
How Marketing Professionals Can Score the Year That Was to Improve the Year Ahead
IQ PARTNERS is an Executive Search & Recruitment firm supporting clients across the country. We help companies hire better, hire less & retain more. We have specialist teams of recruiters in Executive Search / Board & C-Suite, Technology, Media, Digital & Marketing, Accounting & Finance, Financial Services & Insurance, Cannabis, Startup, Data Science, Consumer, eCommerce & Retail, Operations & HR, Manufacturing, Supply Chain & Engineering, Legal & Professional Services, Pharmaceutical & Life Sciences, and Sales. IQ PARTNERS has its head office in Toronto and operates internationally via Aravati Global Search Network. Click here to view current job openings and to register with us.