The goal of all businesses is to grow, evolve and be successful. But to do this you need a great team of people leading the charge. Without a strong and thriving workforce, you'll face an uphill battle to meet your performance objectives. 
How do you create a thriving workforce? It's a question that was recently asked of our private equity recruiters. They identified an article on this subject on Inc.com that speaks to this topic of discussion: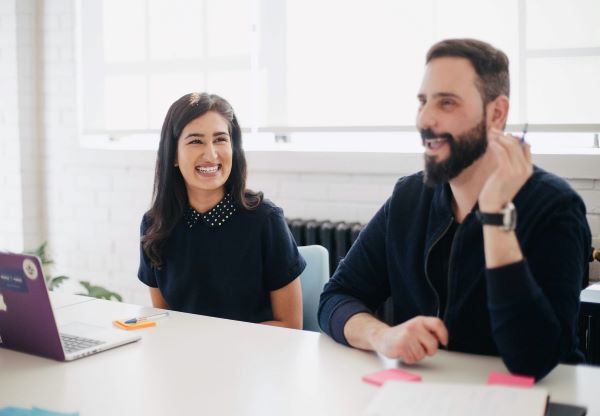 "Companies committed to building thriving work cultures should start by boosting the positive emotions and well-being of their human workers. There's a clear competitive advantage in doing so, as it increases performance and business outcomes. From a branding and recruitment standpoint, a more human workplace will attract good talent, ultimately leading to wins for the whole business," says Marcel Schwartes. 
The article outlines 5 key components businesses need to create a thriving workforce. They are:
Vitality

: Companies that can energize their people will keep them engaged and productive. Energy is contagious and it starts with leadership. If you can get your people revved up and energetic to achieve an objective or task, you will experience growth. 

Opportunities to learn and grow

: People want the opportunity to learn and grow their careers. They want the opportunity to show what they can do and be rewarded for it. Foster an environment of innovation so your people can thrive. 

Health

: Happy and healthy people take less time off work. They have fewer physical and mental ailments. Healthy people are less likely to feel run down and are more productive. Offer health support to ensure your people have access to the care they need. 

Effective leadership

: When you have a great leadership team that knows how to energize your people and give them opportunities to grow, you'll have a healthier and more productive team. 

Work-life balance

: When people can strike the right balance between work and personal life, they will have success in both areas. Offer your employees the flexibility they need to find the right balance. 
These are the key components to creating a strong and thriving environment for your employees. As an employer, it's important to review these areas and identify ways to improve to strengthen your workforce and grow your business. 
More Offerings From Our Headhunters and Private Equity Recruiters
Consider These 3 Crucial Questions When Deciding Between Two Great Candidates
How to Ensure Your New Star Employee Doesn't Quit
Don't Lose "The One": The Top 4 Reasons Candidates Decline Your Job Offers
IQ PARTNERS is an Executive Search & Recruitment firm supporting clients across Canada and internationally. We help companies hire better, hire less & retain more. We have specialist teams of recruiters in Executive Search / Board & C-Suite, Technology, Media, Digital & Marketing, Accounting & Finance, Financial Services & Insurance, Startup, Data Science, Consumer, eCommerce & Retail, HR, Manufacturing, Supply Chain & Engineering, Construction & Engineering, Legal & Professional Services, Pharmaceutical & Life Sciences, and Sales. Click here to view current job openings and to register with us.