As recruiters, we see a lot of career movement. We encounter many people who are looking to take the next step in their careers or find something that is better suited to their career aspirations. But we also come across people who are looking to make a move for no specific reason. They feel it may be time to change things up, but they are not 100% sure. 
Have you had thoughts about making a career move? Have you been going back and forth? Perhaps the lyrics from the popular song by The Clash have become an earworm for you – "Should I Stay or Should I Go?"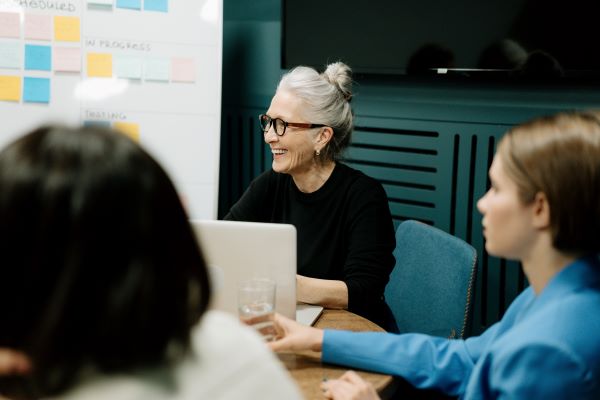 It's common for people to be on the fence about such an important move. Sometimes the decision to not make a move is the best option. The grass isn't always greener on the other side, especially if you have a good thing going at your current employer. 
Below, our legal recruiters outline some reasons you should stay in your current job:
You don't have a clear plan 
If you plan to leave your existing job, you should have a clear plan for what to look for next:
Why are you leaving?

What is your main source of motivation?

What type of job do you want to pursue?

Is now the ideal time to leave?
If you don't have a clear plan based on sound reasons to make a career move, it could end up backfiring on you. 
You have concerns but you haven't voiced them to your manager
There are ups and downs in every job. Perhaps you are going through a phase where a series of concerns have developed. Maybe it has to do with a specific co-worker, job function, or something else. Before you decide to give your notice, speak with your manager and see if there are ways they can address your concerns. Your manager may be able to accommodate your issues. You just need to make them known first. 
There is an opportunity with your current employer
If you work for a company that offers opportunities for growth and is flexible with how employees want to grow in their careers, it's worth exploring this first. It's particularly important to explore your options if you are well-liked and often praised by your manager and other senior employees. Speak with your manager about how you can take that next step internally. 
The job market looks bleak in your industry
We've heard a lot about a potential recession in recent months. If you work in an industry that is prone to being affected by a recession or perhaps companies are enacting hiring freezes, then it's a good idea to stick with your current employer. 
There are always signs that point to whether it's time to look for a new job or stay with your current employer. Give these signs careful consideration before making any career move. 
More Advice From Our Legal Recruiters
5 Ways to Prepare Your Career for a Recession
What Is "Labour Hoarding" and Why Is It Relevant Right Now?
Should I Stay or Should I Go? 6 Ways to Tell That It's Time to Quit Your Job
IQ PARTNERS is an Executive Search & Recruitment firm supporting clients across Canada and internationally. We help companies hire better, hire less & retain more. We have specialist teams of recruiters in Executive Search / Board & C-Suite, Technology, Media, Digital & Marketing, Accounting & Finance, Financial Services & Insurance, Startup, Data Science, Consumer, eCommerce & Retail, HR, Manufacturing, Supply Chain & Engineering, Construction & Engineering, Legal & Professional Services, Pharmaceutical & Life Sciences, and Sales. Click here to view current job openings and to register with us.