Recruiting in Toronto is challenging. As the biggest city in the country, it has a very large and diverse talent pool. With so many people applying for positions, it can be difficult to separate top candidates from the rest of the pack. 
If you want to find the best talent available in your industry, you need to be able to identify candidate red flags early on in the recruiting process. Spending too much time focusing on poor candidates or even making a mistake and hiring them can have negative repercussions for your company.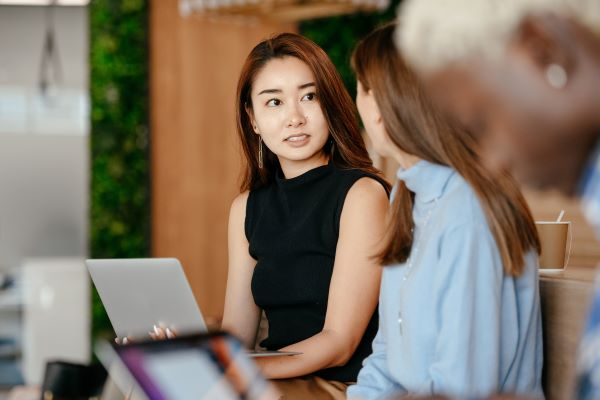 Hiring mistakes are costly and you don't want to hire the wrong person for the job. So, we've put together the following tips for how to spot candidate red flags early on in the hiring process:
They don't follow application instructions
Candidates who fail to follow simple instructions when applying for a job may not be all that interested to start. For example, they don't provide a cover letter when you request one. Or they don't answer all the screening questions you've asked them when applying. This could be a sign they are someone who puts in minimal effort. 
Communication issues
Having people in your company who are strong communicators is so important, even more so with people working remotely. If a candidate is difficult to connect with, they take a long time to respond, or the way they communicate does not meet your expectations, consider moving on to another candidate. 
Lack of excitement
When a candidate receives a request for an interview, there should be some level of excitement on their end. If they lack enthusiasm, it could be a sign you are not their first choice. Or it could signal the type of energy and attitude you could expect from them once they are in the role. 
They don't ask questions
Candidates with a genuine interest in working for your company will have a variety of questions to ask about your company and the role. They'll start asking these questions as soon as you connect. And they'll continue to ask questions throughout the hiring process. 
They have no weaknesses
Everyone has weaknesses. So, if you encounter a candidate who claims to have no flaws or avoids answering questions related to their shortcomings, it's a potential red flag. 
Too much focus on themselves
Watch out for candidates who are too focused on themselves. They may ask more questions than normal about company benefits and salary. Or they may be more concerned about what the company can do for them. Good candidates are focused on creating a mutually beneficial relationship. They will explain how they are beneficial for the company and how they can be an asset. 
Identifying candidate red flags sounds easier than it is in practice. There are many candidates who are well versed in hiding key details that would disqualify them from contention. Use all the resources available to you to make the best hiring decision possible. 
If you've made a few hiring mistakes recently, perhaps it's time to speak with a Toronto recruitment agency. (That's us!) Give us a call to discuss how we can help you improve your recruiting process. 
Get More Tips for Recruiting in Toronto
8 Red Flags to Watch out for When Recruiting Executive Talent
Don't Hire That Candidate!!! 5 Red Flags to Recognize
3 Strategies to Recession-Proof Your Business
IQ PARTNERS is an Executive Search & Recruitment firm supporting clients across the country. We help companies hire better, hire less & retain more. We have specialist teams of recruiters in Executive Search / Board & C-Suite, Technology, Media, Digital & Marketing, Accounting & Finance, Financial Services & Insurance, Cannabis, Startup, Data Science, Consumer, eCommerce & Retail, Operations & HR, Manufacturing, Supply Chain & Engineering, Legal & Professional Services, Pharmaceutical & Life Sciences, Non-Profit & Sustainability, and Sales. Click here to view current job openings and to register with us.