Employees want to be paid more money. Inflation has been an issue for everyone over the past few years and the push for greater salary transparency is seeking to close the pay gap for women and other groups who've traditionally been undercompensated. In this blog, our software recruiters in Toronto discuss increasing salary expectations and whether employers are keeping up with the demand.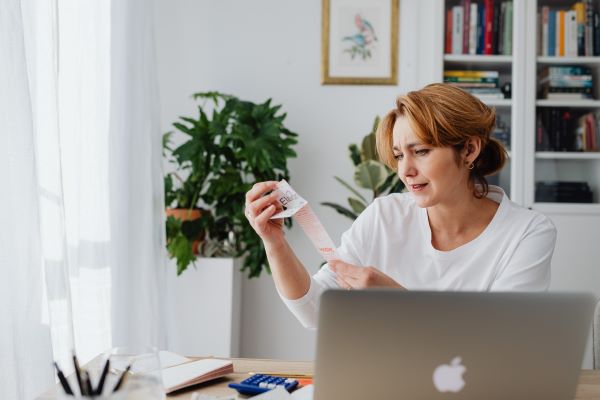 Inflation is Driving Up Salary Expectations
One of the top complaints job seekers have expressed to our recruiters in Toronto is that wages have failed to keep up with inflation. Prices for everything from housing to gas, consumer goods and groceries have skyrocketed.
Based on the most recent numbers (September 2023), Canada's inflation rate sits at 4%. The inflation rate for groceries is 6.9%. Even though there are signs of inflation slowing, consumers shouldn't expect costs to drop dramatically any time soon.
With increasing costs across the board, employees are also expecting to see wage increases to keep up with the cost of inflation. Even though wages have increased, they have not grown at a rate to even remotely keep up with inflation.
Salary Transparency Is Shining Light on Pay Gaps
The demand for pay transparency is growing. Some provinces in Canada and states in the US are making moves to force employers to be more transparent about compensation and other job details. For example, in British Columbia, the new Pay Transparency Act will require all BC employers to specify the expected "salary or wage" in all publicly advertised job postings. The Ontario government also revealed in March 2023 that it will enact legislation that requires employers to provide new employees with written information about their pay and other job details.
As more regulations are passed and salary becomes more transparent, people will increasingly demand fair compensation.
Are Employers Keeping Up With Salary Expectations?
Even amid an increased demand for fair compensation, there are employees planning to cut budgets. According to a recent survey of employers, 22% plan to lower their salary budget increase in 2024. This is up from 9% last year. The current economic state makes it challenging for many companies to significantly increase salary budgets. Costs have increased and many organizations are taking a conservative approach to hiring while they keep an eye on economic developments.
There are also many employees who've answered the call and increased salaries for its employees. A company's ability to keep up with salary expectations will obviously depend on many factors – industry, size, and financial strength, among other factors.
Are you looking to increase your salary? Perhaps make a career move? Reach out to our recruitment team today.
Our Software Recruiters in Toronto Talk More About Compensation
Should Employees Be Compensated for Returning to the Office?
Don't Lose Another Candidate to a Counteroffer, Do These 4 Things Instead
Why You Should Discuss Salary Before the Final Interview
5 Ways to Justify a Higher Salary in a Negotiation
IQ PARTNERS is an Executive Search & Recruitment firm supporting clients across Canada and internationally. We help companies hire better, hire less & retain more. We have specialist teams of recruiters in Executive Search / Board & C-Suite, Technology, Media, Digital & Marketing, Accounting & Finance, Financial Services & Insurance, Startup, Data Science, Consumer, eCommerce & Retail, HR, Manufacturing, Supply Chain & Engineering, Construction & Engineering, Legal & Professional Services, Pharmaceutical & Life Sciences, and Sales. Click here to view current job openings and to register with us.