The fall job market is here. It's typically the time of the year when companies ramp up hiring after a slower-paced summer. But this year is like no other in history. We've seen millions of Canadians lose jobs permanently or temporarily because of COVID-19. Many professionals are working remotely, working reduced hours or are looking for work in alternative fields. While many assumed the job market this fall would not be promising, it's not as bleak as many predicted at the onset of the coronavirus.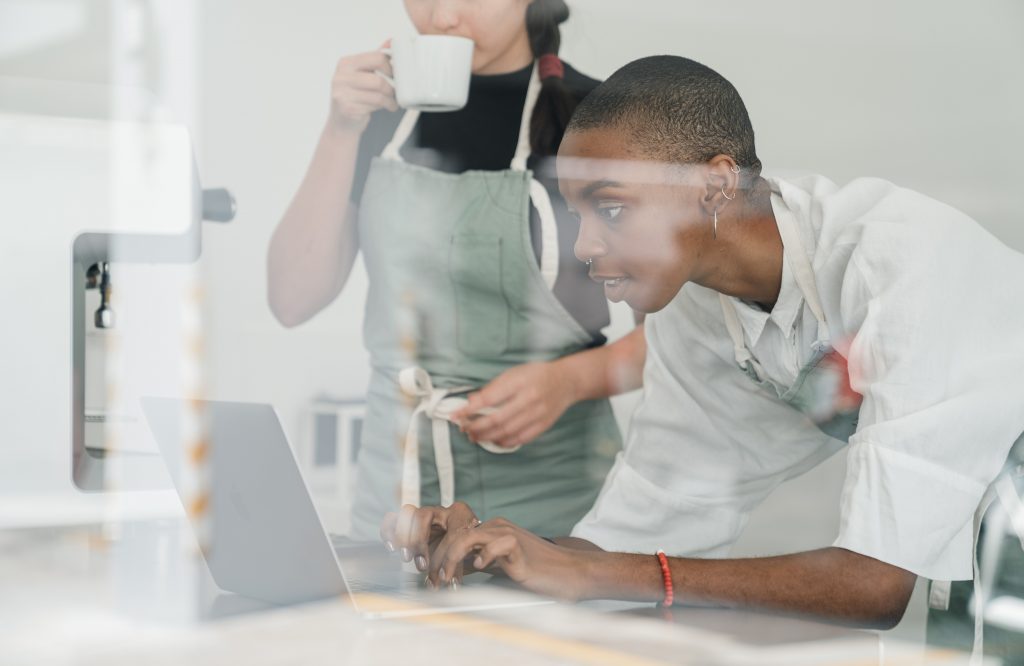 The economy has started to recover nicely in Canada. Companies are adding jobs and people are going back to work. It's not all happening at once, but jobs continue to be added each month as companies expand operations and get back to a pre-COVID operational level. There were 245,800 new jobs added in August, and we expect to see more continuing to be added throughout the fall season. Even so, there are still thousands of Canadians who are still out of work or waiting to return to their normal job. The good news is there are lots of companies hiring right now.
Who Is Hiring This Fall?
As executive search professionals, we see this fall as promising. There are opportunities for people to find work in many industries. If you are currently in the job market, understanding the types of roles available is vital. The LinkedIn Talent Blog provides key insights into the jobs with the biggest increase in demand and most in-demand jobs right now.
Jobs That Are Growing in Demand
Retail and sales jobs continue to see significant growth, making these industries great options for job seekers. Here are the jobs that are growing in demand:
Retail
Taxation
Cloud engineer
Service associate
Sales advisor
Retail specialist
Automotive technician
Sales specialist
Driver
Store keyholder
Most In-Demand Jobs Right Now
Many of the jobs available right now are roles that can be done remotely or are on the frontline. Here are the most in-demand jobs right now:
Salesperson
Software engineer
Registered nurse
Food delivery driver
Cashier
Store associate
Tax associate
Driver
Financial advisor
Project manager
Top Industries to Look for a Job This Fall
Not every industry is suffering because of the coronavirus. Some are thriving and plan on having a hiring blitz this fall. If you are looking, here are the top industries to consider:
Sales: It is a great option for anyone who is looking for work. There are a variety of roles that are ideal for people with skills that transfer from other professions.
Healthcare: There are many roles in healthcare that need to be filled to support the additional strain put on the healthcare industry because of coronavirus.
Accounting: Accounting professionals are in demand to assist with the unique tax situation and to help new and existing companies with financial management.
Transportation: The supply chain and logistics industry has been working overtime since the coronavirus started. Online sales have gone through the roof. Companies need people in all roles from warehousing, to fulfillment, to delivery, to support for business operations.
Software and web development: Coronavirus has forced companies to have even a deeper reliance on digital operations. New websites, designs, apps, and a strong web presence are vital to help companies survive and thrive during this time.
Are you looking to make a career move this fall? Out of work and looking to get back into the workforce? Is your organization looking for top talent? Speak with our executive search professionals. We can help you with your hiring and job search needs.
Read More From Our Recruiter Blog
What Does a Surge in Remote Jobs Mean for Job Seekers and Employers?
Has Your Industry Been Hit Hard by COVID? 3 Helpful Tips to Identify New Career Opportunities
What Are the Most In Demand Jobs Right Now?
What the Toronto Job Market May Look Like This Fall
IQ PARTNERS is an Executive Search & Recruitment firm supporting clients across the country. We help companies hire better, hire less & retain more. We have specialist teams of recruiters in Executive Search / Board & C-Suite, Technology, Media, Digital & Marketing, Accounting & Finance, Financial Services & Insurance, Cannabis, Startup, Data Science, Consumer, eCommerce & Retail, Operations & HR, Manufacturing, Supply Chain & Engineering, Legal & Professional Services, Pharmaceutical & Life Sciences, Non-Profit & Sustainability, and Sales. IQ PARTNERS has its head office in Toronto. Click here to view current job openings and to register with us.